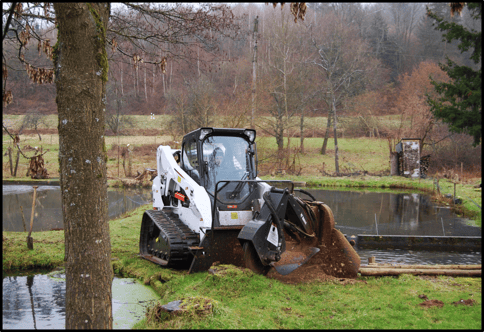 Sometimes you simply have no choice but to replace the final drive motors on your machine. Good final drives aren't cheap, either. There are many options to consider and questions to ask before you make a purchase, especially if you have a goal of saving time, money, and downtime later on. In this post, we are going to look at options for replacing a final drive, information you should have on hand before you start shopping for one, and what you need to look for in a replacement.
Options for Replacing a Final Drive
When it comes time to replace your final drive motor, you have four main choices: a new OEM final drive, a new aftermarket final drive, a reman final drive, or a used final drive.
You can purchase new OEM final drives from dealers or directly from the manufacturer. They typically come with a good warranty, but they may cost you an arm and a leg.
New aftermarket final drives are made by a different manufacturer than the OEM, but are usually cheaper than OEM drives. However, reputable final drive dealers will only sell quality aftermarket drives. Note that many aftermarket final drives come from manufacturers that are located overseas. One popular aftermarket brand known for its quality and performance is Eaton.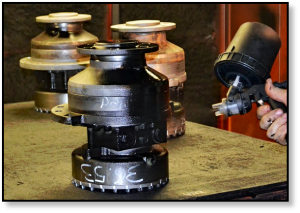 Another option is to purchase a remanufactured final drive motor. Not only are they cheaper than a new final drive, they are also more environmentally responsible. Reman final drives go through a rigorous testing process (including careful leak and performance testing) that can result in a final drive of even better quality than an OEM. This is a common choice for heavy equipment brands like Case, Bobcat, Caterpillar, and Komatsu. Many come with one-year warranties. Also, keep in mind that some companies do use the terms reman and rebuilt interchangeably, but there can be a difference.
Used final drives are another option, but they will not be nearly as reliable as a reman or new aftermarket final drive motor. We recommend against purchasing used final drives, because you might just be purchasing someone else's problems.
Information You Need Before You Start Shopping
Before you order your replacement final drive, there's some information you should track down first to save time and possibly avoid some headaches:
Sometimes there can be some confusion when it comes to final drives for the Bobcat T-series, especially with differentiating between different final drives for the Bobcat T190s and Bobcat T300s. Keep in mind that:
The Bobcat T190 motor will also fit in Bobcat T140, T180, and T550 loaders
The Bobcat T300 motor will also fit in Bobcat T200, T250, T320, T630, T750, and T770 loaders
What To Look For in a Replacement Final Drive
Once you know what it is you need, you can start investigating your options. These can vary considerably depending on the brand you are looking for or the type of machine involved (compact track loader, skid steer, mini excavator, etc.). When you've narrowed down your choices, make sure you have answers to these questions before making a final purchasing decision: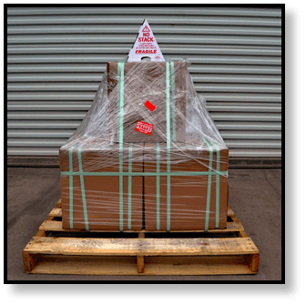 Who manufactured the final drive -- OEM or aftermarket?
Will the final drive be a confirmed fitment for your machine?
What kind of warranty is offered?
Is the final drive in stock, or will there be a wait time?
When will the final drive be shipped, and who's responsible for paying the shipping costs?
Once you have those answers, you should be ready to order a replacement final drive that fits your machine, budget, and time constraints.
Conclusion
Knowing what kind of options are available to you is an excellent start to finding a quality, reliable final drive that fits your needs. Gathering the information you need to track down the exact final drive that you need is very important if you want to save time and make sure you get the right drive the first time. Once you've narrowed down your options, then it's time to take a close look at what is being offering, including things like warranties and shipping times.
---
Texas Final Drive is your partner in providing new or remanufactured final drive hydraulic motors from a single mini-excavator to a fleet of heavy equipment. Call today so we can find the right final drive or hydraulic component for you, or check out our online store to find your O.E.M. manufacturer brand motor now.