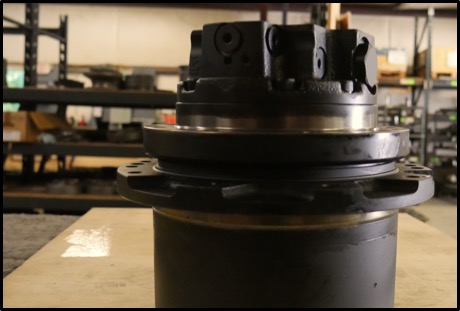 Reman/rebuilt final drives are an excellent option when your final drive or hydraulic motor refuses to work any longer. In this Shop Talk Blog post, we are going to present four reasons why you should consider a reman final drive the next time you need a replacement: price, performance, availability, and warranty.
Price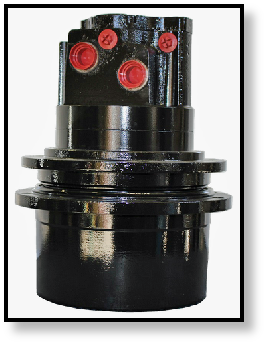 On average, reman final drives are about 50% cheaper than a new final drive hydraulic motor. That cost savings alone is sufficient
reason for many equipment owners to opt for a reman final drive over a new OEM or aftermarket hydraulic motor. While we can't vouch for all reman drives, the quality of the reman final drives that we do here at Texas Final Drive means that your reman motor may well last longer than your new one did. Why? Well, let's talk about the performance.
Performance
A properly remanufactured final drive motor is going to be dependable. Our reman final drives are held to the highest standards of quality from the time we receive a final drive core until that final drive motor is shipped to a customer. Every reman final drive is subject to a rigorous ten-step process that begins with cleaning and includes detailed part inspection, replacement, refurbishment, assembly, and performance testing, all performed by our expert technicians. When finished, our reman final drives not only meet OEM specifications, but exceed them.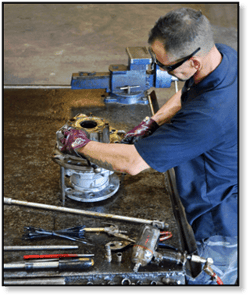 Availability
For those who own older equipment, it can be challenging to find replacement parts, including final drives. This is especially true when the equipment is no longer supported by the OEM. Fortunately, reman final drives provide an excellent solution. You may not be able to find a new replacement for your final drive motor, but you don't have to settle for just having your final drive repaired -- but you can have your current final drive remanufactured or purchase a drive that has already been remanufactured.
Warranty
If you purchase a reman final drive from us, it comes with a one-year hassle free warranty covering parts and labor. Our commitment to quality workmanship begins the moment a final drive core arrives in the shop and doesn't end until that same final drive leaves the premises to be delivered to one our customers. In addition, our customer service never ends with the sale. In the unlikely even you run into trouble, our staff with answer your questions and work with you to get your problems resolved in a timely manner.
Conclusion
The next time your final drive is on the blink or you've decided to replace your final drive, don't forget to consider reman final drives as a replacement option. Take advantage of the cost savings, excellent performance, availability, and hassle-free warranty that comes with a reman final drive (at least from Texas Final Drive!). Reman final drives are an excellent option when you need a quality, dependable replacement hydraulic drive motor for your equipment.
---
Texas Final Drive is your partner in providing new or remanufactured final drive hydraulic motors from a single mini-excavator to a fleet of heavy equipment. Call today so we can find the right final drive or hydraulic component for you, or check out our online store to find your O.E.M. manufacturer brand motor now.