When the track drive motor on your exacavtor goes out, you need a quality replacement that fits your budget and your machine. If you own a hydraulic excavator, one of your newer options here in the United States is an Eaton brand aftermarket track drive motor. In this Shop Talk Blog post, we are going to discuss the pros of the Eaton JMV Series Track Drive Motors.
Excavator Options
As we've talked about before, when your final drive goes out you have several different options for replacement: reman/rebuilt, new from the OEM, and aftermarket. One of your newest aftermarket options are the quality Eaton JMV series track drive motors.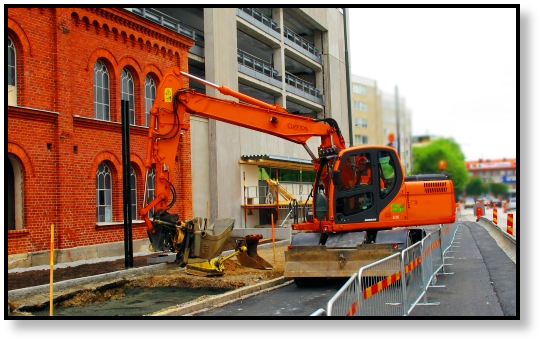 Eaton Hydraulics
Eaton only recently began distributing their JMV track drive hydraulic motors in the United States, putting them at a disadvantage when it comes to awareness of their product. However, Eaton is a major contender in the hydraulic power market and their hydraulic motors are used on thousands of machines the world over. Maybe its time you put an Eaton hydraulic drive motor to work for you. As their US distributor, we'd like to tell you a bit more about their drives.
JMV Track Drive Motors and Excavators
The JMV series of motors from Eaton can be used on a variety of machines, including combines, harvesters, pavers, crawler cranes, and others. However, they are particularly well adapted to use on excavators, whether they are mini excavators, compact excavators, midi excavators, or full size hydraulic excavators. JMV motors are available for small 1.5 tons machines all the way through to 50 ton machines.
Eaton JMV Track Drive Motor Features
Every brand of drive motor has its own special features and distinguishing characteristics. Here are some of the outstanding features of the Eaton JMV track drive motors ...
Outstanding efficiency, both mechanical and volumetric
High start-up torque
High power density
Auto-shift between HSLT and LSHT when encountering high traveling resistance
Flexibility to fit on many different machine brands and models
Compact design
If any of those features interest you, then you it might just be time to consider an Eaton drive motor.
Don't Forget the Eaton Option
The most important things you look for in a replacement track drive for your excavator are torque, efficiency, and quality -- and Eaton's line of track drive motors offers that and more. If its time to replace your final drive on a mini excavator, compact excavator, midi excavator, or full size hydraulic excavator, take a few minutes to find out more about the Eaton JMV series track drive motors.
---
Want to discover more about the cutting-edge technology provided by Eaton hydraulic drive motors. Download your free resource guide on Hydraulic Motors and Torque Density powered by Texas Final Drive.