---
Popular Compact Excavators
Mini excavators (also called compact excavators) are increasing in popularity because of their combination of size, power, and versatility. In this Shop Talk Blog post, we are going to discuss some hints and tips on how to inspect a used mini excavator so that you can get a quality machine at a fair price.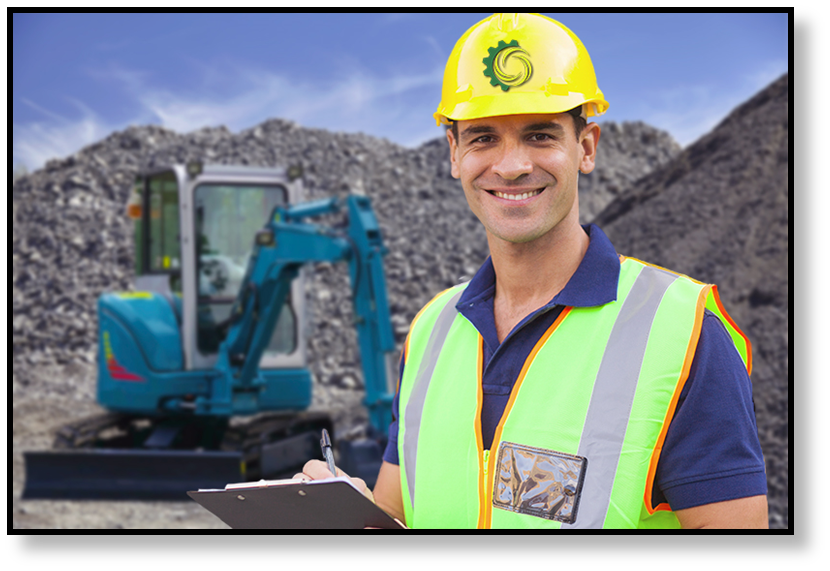 Here are some additional Shop Talk Blog posts you might be interested in:
---
---
Lifespan of a Mini Excavator
A high quality, well-maintained mini excavator (aka, compact excavator) has a maximum lifespan of about 10,000 hours. Heavy use and poor maintenance can quickly reduce that to about 8,000 hours. When shopping for a used mini excavator, experts agree that you should aim for a machine manufactured in the last three years with, ideally, less than 2,000 hours. This gives the benefit of recent technology, remaining useful life, and a significant cost savings over a new model.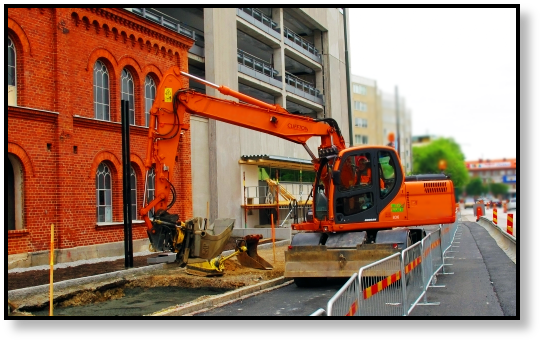 Mini Excavator Visual Inspection
The first step in evaluating a used mini excavator (or compact excavator) for purchase is to perform a visual inspection looking for signs of potential problem or neglected maintenance. You can start by checking the boom and the body for bends, cracks, and substantial dents. These can be a sign that the structure of the machine has been compromised. Don't forget to also check for repair welds at critical stress points. And be aware that a fresh paint job may be covering up some serious structural problems.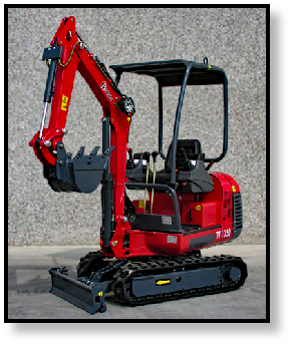 Next, check the connection points around the bucket, stick, and boom. They should be solid, with no give or movement. The associated pins and bushings should also be tight. If they have become loose because of lack of lubrication and care, then there will be a loss in accuracy between the actual bucket placement and the stick position. Also check for cracks around the connection points, because these can be very dangerous.
Experts also advise you to pay special attention to the presence of scalloping (a half-moon shape) between the teeth on the bucket. Scalloping can severely impact the cutting force of the bucket.
Be sure to check under the bucket for bending – if there is any present, it means the machine was used for projects beyond its rated capacity. This may well have damaged or compromised the machine. You want to avoid machines that have exhibit this type of damage and abuse.
---
Need more help...get your Free Guide to Mini-Excavators provided by Texas Final Drive.
---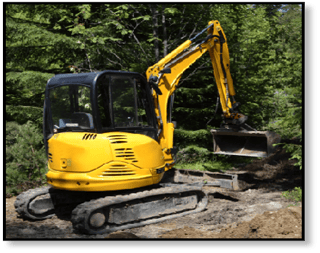 Next, take a good look at the tracks. On average, replacement tracks can run you between $400 and $3,000, so if the tracks are beyond 50% wear you might want to consider another mini excavator. Also check the treads for uneven wear or cracks: these can be a sign of deeper mechanical problems with the machine that can be expensive to repair.
You can also check for hydraulic leaks from the final drive seals by looking for fluid on the tracks or behind the sprocket. Finally, take a quick look at the condition of the sprockets: the teeth should be flattened at the ends, not pointed.
Don't neglect to check the undercarriage for rust, excessive wear, large dents, and repairs. This can signify abuse of the machine or neglect of maintenance. The undercarriage is vital to the proper operation of your mini excavator, and should not show signs of excessive or uneven wear. The undercarraige can be responsible for up to 50% of your maintenance costs, so care should be taken here.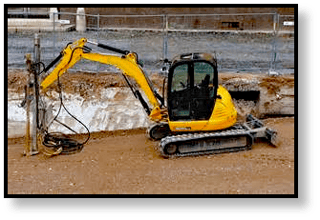 You can easily check the engine for signs of neglect by looking for things like worn belts or cracked lines. Leaks can be expensive to repair, so take the time to check for leaks at the top of the engine.
Also look for the presence of soot, which can signify the need for a major engine overhaul. Take a look at the oil; dark, thick engine oil can point to poor maintenance. While you are looking at the engine, take a moment to check the battery for corrosion.
Next, check for leaks around the hydraulic pump, as well as the hydraulic hoses and lines. Also check for seepage around the stick and boom cylinders. Take a look inside all the service compartments and make sure the latches work. Remember that compartments filled with debris can indicate less than optimum maintenance.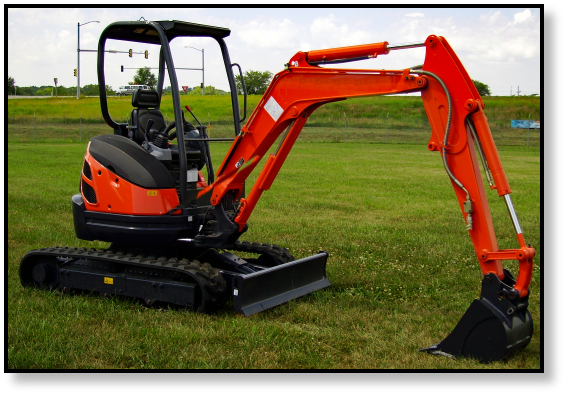 Finally, check the steps and grab irons – they should be secure and not bent. Make sure that ROPS and other personnel safety equipment are in place, and remember that it isn't a good sign if safety decals are missing.
Mini Excavator Operational Inspection
After performing a visual inspection, it's a good idea to perform an operational inspection. Start by cranking up the machine, then simulating some typical digging cycles. Swing the boom back and forth, open and close the bucket, and extend the stick. Keep in mind that you are checking for looseness and inaccuracy.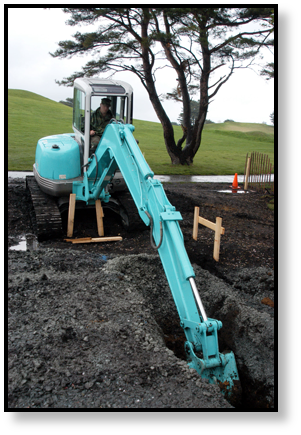 To thoroughly check the track, move the boom to the side and anchor it using the bucket. Lift the machine and run the track that is elevated. It should rotate freely, and be free of missing chunks, dry rot, or cuts. Repeat for the other track, and take another look at the undercarriage.
Move the mini excavator in forward and reverse, then turn right and left. You are checking for smooth control and the backup alarm.
Experts also recommend that you rotate the house about one quarter of a turn to check for play. Brake during the rotations, also. You are looking for hesistations and response -- that could indicate a damaged slew ring. Don't buy a mini-excavator with a damaged slew ring because repairs will be very expensive.
Finally, move the backfill blade up and down, and also lift the front of the machine with it. It should move smoothly with no hesistation or skips.
Mini Excavators: Know What to Look For
Used mini excavators can be a great deal if you know what to look for -- and what to look out for. Take the time to perform a careful visual inspection and an operational inspection before you commit to buying one, and if dont' invest your money in a machine whose maintenance has been neglected.
---
Texas Final Drive provides best-in-class remanufactured final drive motors for leading O.E.M. brands. Consistent growing inventory of reman final drives for Bobcat, Catepillar, John Deere, Ghel, Komatsu, Kubota, New Holland and many more leading brands distinguishes Texas Final Drive as the "go-to reman" for hydraulic drive motors for heavy equipment.
Looking for New Holland Compact Track Loader hydraulic drive motors?