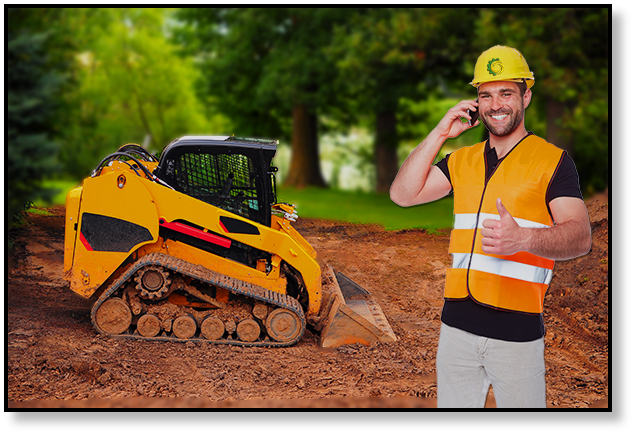 Compact track loaders(CTL) and multi-terrain loaders (MTL) have been stealing a significant part of the market share of backhoe excavators for at least 3 years now. This is primariliy due to their compact size, available power, and extreme versatility. In this Shop Talk Blog post, we are going to talk about some random but interesting facts about compact track loaders. Enjoy!
Want more educational articles and helpful resources on mini-excavators? Check out these "need to know" Shop Talk Blog posts and resources:
Fact #1: MTLs and CTLs are not designed the same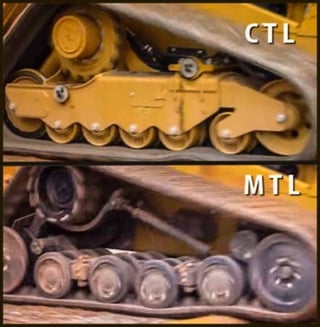 Compact track loaders and multi-terrain loaders are very similar, but not quite the same. The primary difference involves the design of the undercarriage. The undercarriage of an MTL is suspended in such a way as to produce extremely low ground pressure, which in turn allows the MTL to work on more delicate surfaces, travel at a faster speed, and provide a more comfortable ride. The CTL, on the other hand, is designed for more rugged applications and has a longer service life.
However, MTLs/CTLs and SSLs are closely related. CompactEquipment.com referred to compact track loaders as "skid steers engineered with a dedicated track undercarriage." This statement is quite accurate because CTLs are derived from skid steers. Take as an example the Bobcat 864 (their first foray into the CTL market): it had the main frame, cab, and lift arms from a Bobcat 863 combined with a track undercarriage instead of wheels.
Fact #2: There are over 100 models of CTLs and MTLs on the market today
The ASV compact track loader is considered the first, with Bobcat as the first manufacturer within the United States with its Bobcat 864 CTL. Ritchie Specs currently lists 110 models of multi-terrain loaders (which includes compact track loaders, too). Here are the CTL and MTL manufacturers they have included:
Fact #3: A typical CTL has four hydraulic pumps.
In a CTL, the power from the engine is transmitted by four hydraulic pumps. On a typical unit, there will be two variable displacement pumps and two fixed-displacement pumps. The variable displacement pumps transmit power to the CTL hydraulic drive motors. The smaller of the two fixed-displacement pump is responsible for circulating hydraulic fluid through the pilot controls and the filters. The remaining pump provides hydraulic power to the arms on the CTL.
Fact #4: There are operating techniques that can minimize wear.
If you want to get the most from a CTL over the long term, there are a few techniques your operators can use to minimize the inevitable wear and tear that your machine will experience. For example, loads should be carried low. Transitions such as curbs should be approached at a 90-degree angle for optimal track stability. Avoid counter-rotating the tracks, opting instead to use 3-point turns. Not only does this reduce wear, but it reduces the chance of trapping damaging debris in the undercarriage where it can harm the tracks or the track drive.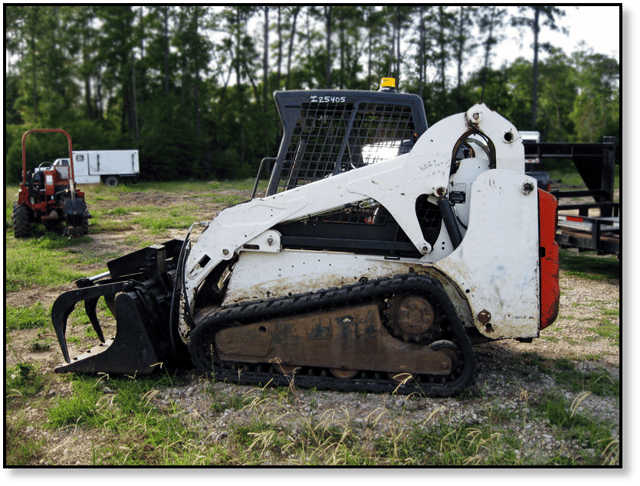 Fact #5: You have options when it comes to replacing the hydraulic drive motor.
Whether you need a replacement for a Terex CTL or a CAT MTL, you have options when it comes to replacing the track drive motor. You can have your existing motors repaired, which can usually be done quickly but is only a temporary fix. You can purchase a new motor, either from the OEM or purchase an aftermarket hydraulic motor. Finally, you can have your motors re-manufactured, which restores them to better than new condition at a fraction of the cost of a new final drive.
CTL and MTL Mini Excavator Popularity
The compact track loader and its brother, the multi-terrain loader, remain very popular machines that are almost ubiquitous on construction sites and projects of all sizes. They are used in so many industries outside of construction, too, such as forestry, ranching, agriculture, and landscaping. While backhoes are working to steal back the market from CTLs and mini-excavators, it is doubtful that the popularity of CTLs and MTLs will be lessening anytime soon.
---
When excavators track drives do fail and it's time to replace the final drive motor do your research. Explore best-in-class reman track drive motors from the Texas Final Drive Store.
Looking for your reman Terex Compact Track Loader hydraulic drive motor, check out the latest in inventory.