Buying a used final drive motor for your machine seems like an economical choice -- but while it may be good in a pinch, it's not a good investment for the long haul.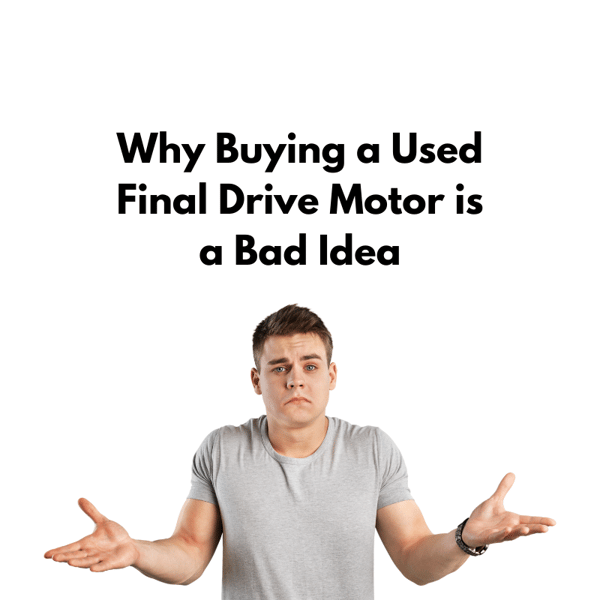 ---
Here are a few other Shop Talk Blog posts you might find helpful ...
Defining Used
Let's define what we mean by a "used" final drive. We don't mean reman or rebuilt, where a drive motor has been restored to its original condition through machining and parts replacement. Nope, we mean one that's been used, possibly in some pretty rough operating conditions, and you can get very cheaply.
Disadvantages of Used Final Drives
When you buy a used skid steer loader or mini-excavator, you can find out how many hours it was used. And you can perform a simple walk-around inspection to check for potential issues. But when you buy a used final drive motor, you have no idea how many hours it has on it, how much life it has left, or its actual condition. In fact, you have no idea the condition of the machine it was pulled from!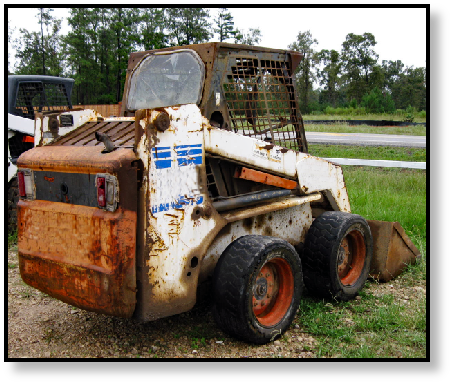 That makes it a risky investment. While it may be extremely cheap, you don't know how long it may keep working for you. It may run for 500 hours or just keep running for 5. It could be a great spare to keep on hand when a critical find drive goes down. And the repair costs for it could quickly exceed the original amount you paid. You might discover that the cost to replace seals and bearings or perform repairs winds up costing more than a new or reman final drive motor.
Furthermore, the time it takes to pull a drive motor and install a new one can mean some expensive downtime if it fails during a time-critical job. And you'll still need to find a replacement for it. So depending on how long it lasts, you may have just thrown money and time away.
---

---
What's the Solution
So what's the solution here if you have a limited budget and need a reliable drive motor? There are two options: an aftermarket final drive motor or a reman final drive motor. Aftermarket final drives depend significantly on the manufacturer and who you're getting them from. And the same sort of goes for reman (or rebuilt) final drives: they are only as good as whoever performed the rebuild -- and an excellent way to tell their commitment to quality is their warranty policy.
Texas Final Drive and Reman Travel Motors
Here at Texas Final Drive, we take great pride in the rebuilds we do at our Magnolia, Texas facility. Our ten-step remanufacturing process results in drive motors that meet or exceed OEM specifications and are backed up with a no-hassle one-year, unlimited-hour warranty.
---
---