Are you excited about top-notch quality assurance? So are we! Dive in with us as we highlight the journey of how we make sure the final drives and hydraulic motors we repair and re-manufacture pass with flying colors!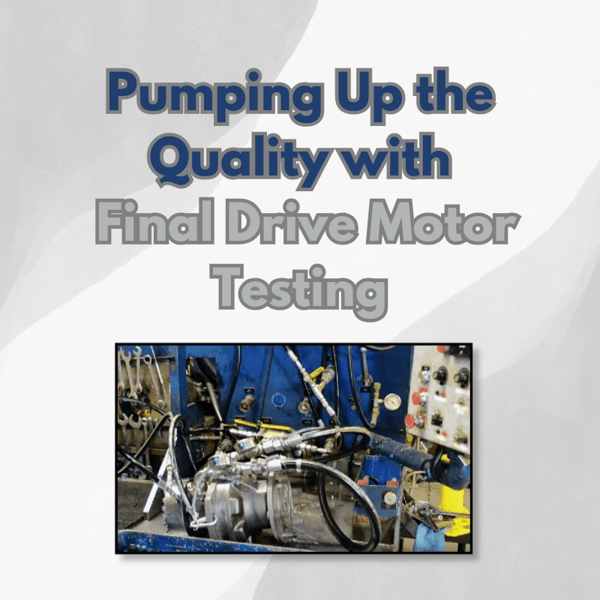 Learn about the thorough quality testing every reman or repaired final drive goes through before leaving our shop.
---
For more inside scoops on final drives, swing by our Texas Final Drive Shop Talk Blog:
---

And guess what? We won't give your final drive the green light until it passes all the tests. And when it is, our quality assurance techs log those results in our database. After assembling your re-manufactured final drive, it's showtime! We give it a thorough check-up starting with a leak check.

No Leaks Allowed with our Pneumatic Leak Testing!
Here's how we check for leaks: our pneumatic leak detection instrument and an old-fashioned way that uses soap. The pneumatic approach fills the final drive with air (instead of hydraulic fluid) and carefully measures any changes in pressure. If there's a pressure drop, that points to a leak. We can use the test bench to track down where the leak is located (e.g., main seal, cover plate, etc.), or we spray down the exterior of the final drive with a soap and water mixture, then run the test again. That soapy water will definitely bubble if there's a leak.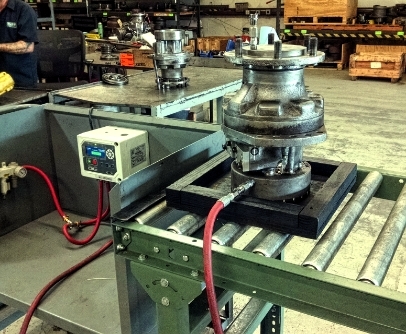 Both of these methods ensure that not even the tiniest leak sneaks past us. Because hey, we understand just how critical it is to have a leak-free final drive motor!
Here's our own Dr Drive talking about this some more:
Dive into Hydraulic Performance Testing
Next, your final drive takes center stage on the hydraulic test stand with one of our quality assurance techs, who runs a series of performance tests, documenting every step in our database.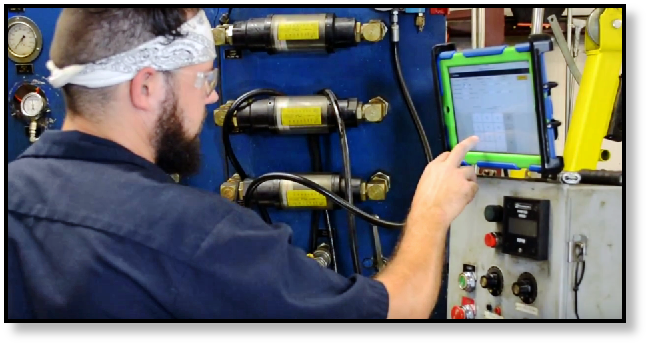 Here is what all we check:
Idle test (high and low)
Load capacity test (high and low)
RPM performance
Dual-speed performance (if applicable)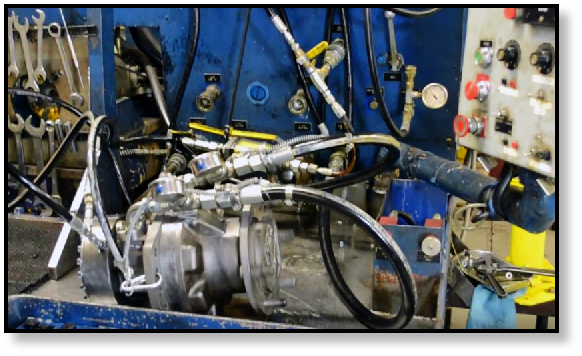 Then, a different quality assurance tech runs one more leak test just to be sure.

If ANY of the tests fail, your final drive returns for fresh inspection, repair, and quality assurance testing.
Database
Why are we so keen on keeping records? We like to know that the reman final drives that leave our shop are high quality, performing at the original manufacture's specifications or better. These records help us keep track of their performance. And in the case that something goes wrong, we can take another look at the process that the final drive motor went through, what it's test results were, and who performed the tests. We like that kind of traceability.
Quality is in Our DNA
And here's something to remember: at Texas Final Drive and Final Drive Parts, quality is built into our reman drives -- never treated as an afterthought. Quality is the goal, from ordering high-quality elastomeric seals to reassembling final drives to running them on our test bench.


---
---