When you see a headline about an electric excavator or skid steer loader, what does it mean?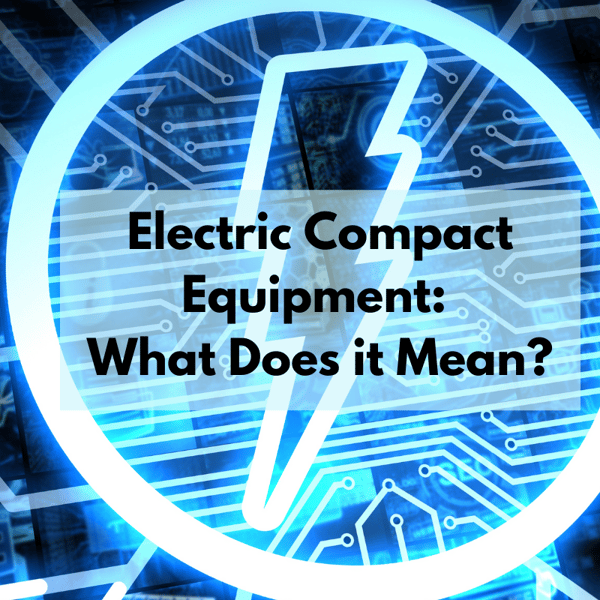 ---
Here are a few other Shop Talk Blog posts you might enjoy:
Why People Are Considering Electric Compact Equipment
Electricity as an alternative to diesel power is growing in popularity, and there are quite a few reasons behind it. For example, the rise in fuel costs has made more people consider electric equipment. In addition, the noise and vibration produced by diesel motors can be a problem when using mini excavators indoors. And maintenance is said to be easier and cheaper for electric equipment. And some companies (including small businesses) prefer to be as environmentally friendly as possible, and zero-emission machines are a good alternative.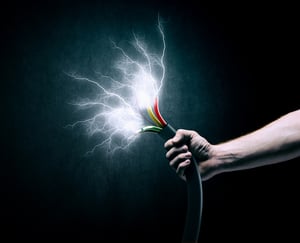 Electric Compact Equipment
The first electric skid steer loader was the Elise 900, unveiled by First Green Industries (formerly Kovac) in 2019 at the Condex equipment show in Las Vegas. The 13.4 hp Elise 900 utilizes a hydraulic system, so while its power is fully electric, its drivetrain is not. One of its more unusual features is the ability to control it through an app remotely.
CTLs like Bobcat T7X unveiled in January at CES 2022 in Las Vegas are battery-powered and don't rely on hydraulic systems. It is considered the world's first all-electric compact track loader. The Bobcat T7X CTLs have a fully electric powertrain comprised of electric motors and ball screw actuators, all powered by a 62-kilowatt lithium-ion battery that can run for four continuous hours on a single charge. It has a peak power of 107 hp, and, according to Bobcat, the instantaneous torque is up to 3x that of traditional CTLs.
Most electric compact excavators are currently designed specifically for use indoors or in areas where exhaust gases are prohibited. Take, for example, the JCB 19C - 1E: the industry's first fully-electric mini-excavator. It has a quick-charge battery that supports working four continuous hours on a standard application and provides up to 27 hp.
Its extremely quiet operation, which JCB says is even quieter than many home appliances, allows it to be used in urban areas and indoors where noise could be a problem. The only difference between the JCB 19C - 1E and the equivalent diesel 19C-1 is the power pack: one uses batteries, and the other uses diesel. This also means that the hydraulic systems are the same, as well.
The Doosan DX17Z-5 zero tail swing is another electric mini-excavator that (like the JCB19C - 1E) has replaced the hydraulic system with electric motors and actuators. Note that this 13.3 hp excavator has an extremely small turn radius. The Doosan DX17X-5 is expected to be available to North American customers sometime in 2022.
Caterpillar also has an electric excavator: the CAT 300.9D VPS (Versatile Power System). This 13-hp compact excavator can run either on diesel or electric power and has the capability of being used either indoors or outdoors. Unlike the Doosan DX17Z-5, it still runs on a hydraulic power system.
What Does Electric Equipment Mean?
In short, the word "electric" means the machine is electrically powered rather than diesel-powered. Depending on which manufacturer or model is being discussed, it might also mean that electric motors and actuators have replaced the hydraulics.
Conclusion
Electric compact equipment is still in its early stages, and in the case of mini-excavators, its usage is primarily limited to noise-sensitive or indoor applications. One of the potential drawbacks of electric equipment right now involves how long it can run on a charge when doing power-intensive work. As the technology matures, the number of available electric compact machines will no doubt expand.
---
---