How much do you know about compact construction equipment in the military?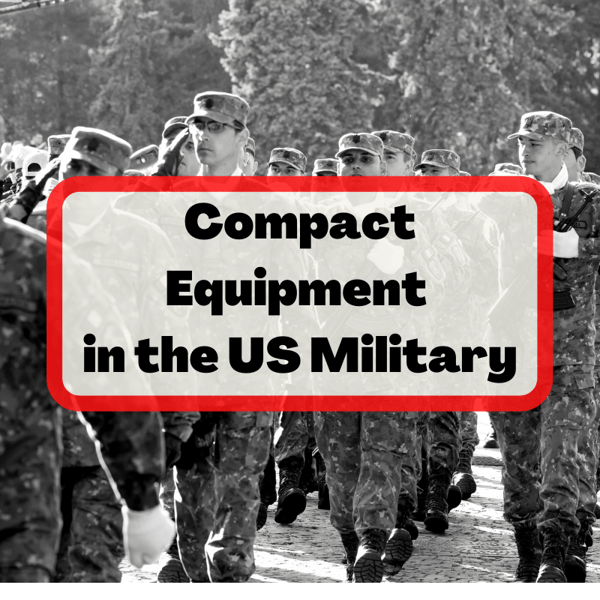 Here are a few other blog posts you might enjoy:
The US Military and Construction Equipment
Many military personnel learn how to use construction equipment while serving the military and then bring those same skills home. Included in the construction equipment used by the US armed services are compact machines such as skid steers and compact track loaders. It is not uncommon for personnel to return home and operate almost the same equipment.
Bobcat in the Military
Bobcat machines are not just used in projects in the United States, but are often shipped overseas by ship or aircraft. While Bobcat also makes tool carriers, the primary need is for loaders. Back in 2008, 85 Bobcat S330 skid steer loaders were purchased by the U.S. Armed Forces Contracting Division. This particular order included attachments such as trenchers, snow v-blades, pallet forks and, of course, buckets. The S330 was actually a step up from the Bobcat S150s that were usually ordered.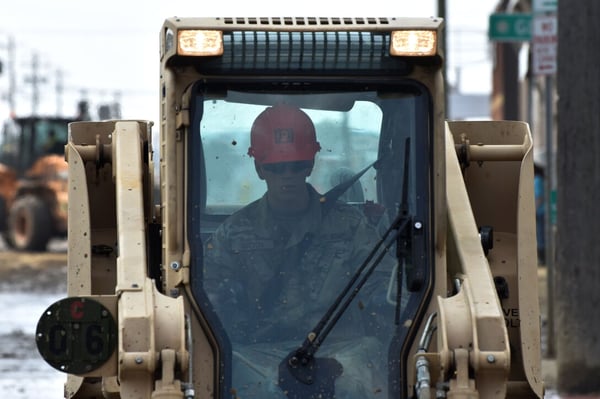 Image courtesy of US Dept of Defense.
CASE in the Military
Bobcat isn't the only compact equipment company that supplies the military. In 2010, CASE announced a line of military skid steer loaders: the M400W skid steers and model M400T compact track loaders. The attachments for these machines included augers, multipurpose buckets, pallet forks, and hydraulic hammers. The M400W is equivalent to the 420 SSL and the M400T is equivalent to the 420CT Series 3 CTL. These loaders are nicknamed The Taskmasters.
Equipment Modifications
There are modifications to compact equipment used by US armed forces. For the CASE Taskmasters, these include ...
Weapons rack
24-V starting and charging system so that auxiliary equipment can be powered
Mil-spec NATO slave cable receptacle to provide an electric jump-start to any other military vehicle
Additional tie down and lift points to make transportation by helicopter or drops by parachute possible
Removable steel crawler tracks for the M400W skid steer loader
Special fuel injection pumps to support other fuel types, JP-8 military blend jet fuel
Operators at Home
When military operators return home, they can often find excellent jobs putting those same hard-earned skills to use in a civilian setting. In fact, just this week, Bobcat-Doosan partnered with the Wounded Warrior Project to provide U.S. Army veteran Andrew Long with a new Bobcat R-Series T76 CTL. Long plans to use it to aid in refurbishing the decades-old former tobacco farm he and his fiancée purchased recently and give back to the military veteran community by hiring and training veterans and transform the farm into a sanctuary for vets.
Conclusion
There are, of course, other examples construction equipment used by the military here and overseas. They include the M9 armored combat earthmover, the CAT D7 and CAT D9 bulldozers, the and the CB High Mobility Engineer Excavator (HMEE), just to name a few of the more well known models.
---
---