CASE Equipment 175th Anniversary
This year marks the 175th anniversary of CASE Construction Equipment, a major leader in the manufacture and innovative design of construction equipment. In this Shop Talk Blog post, you'll learn a bit more about the history of this company -- including the story behind the original mascot and CASE's connection to both New Holland and Fiat.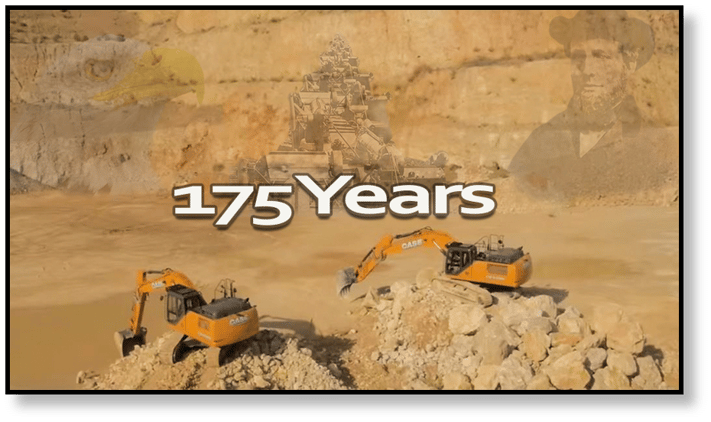 CASE Equipment Line
CASE began with agricultural equipment when it was founded in 1842 (then known as the Racine Threshing Works) by Jerome I. Case. CASE branched out into construction related equipment around 1912. In the construction industry, CASE CE currently manufactures a wide variety of equipment, including skid steer loaders, compact track loaders, crawler dozers, tractor loaders, excavators, forklifts, motor graders, backhoes, compaction equipment, wheel loaders, and all manner of attachments. For agricultural applications, the CASE IH product line focuses on tractors, combines, sprayers, cultivators, rippers, mowers, planters, and bailers. There are more than 50 products on the market that bear the CASE name.
CASE and Old Abe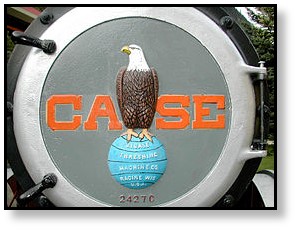 For many years the CASE mascot was a bald eagle named "Old Abe." Old Abe was first used in 1865, just a few years after the end of the American Civil War. What makes this story so interesting is that Old Abe was a real bald eagle. Old Abe was the very much alive (and partially tame) mascot of Company C of the Eighth Wisconsin Regiment during the Civil War. Through his military career, Old Abe survived about 38 battles and skirmishes. Jerome I. Case first saw Old Abe in 1861 as the eagle was marching with his regiment (by this time known as the Eagle Regiment). Case was so impressed with the demeanor and pride of this bald eagle that he decided that someday it would be the mascot for his company.
From Steam Power to Tier 4
The original means of propulsion for CASE equipment was steam (their first steam engine can be found in the Smithsonian) and they developed the first portable steam engine, but as the technology evolved through the years so did CASE equipment. They pioneered the factory integrated loader/backhoe in the late 1950s, entered the excavator market in 1967, and acquired Poclain excavators just ten years later. By 1981, CASE had entered the wheel loader market. They began producing skid steer loaders in 1969 and became the first manufacturer to offer ride control on them in 1998. In 2011, they began to focus on Tier 4 requirements and continue to update and innovate.
CASE, New Holland, and Fiat
In 1999, CASE merged with New Holland to form CNH Global --a merger worth $4.3 billion dollars. However, even after the merger the two brands remained independent of each other. CNH then merged with its parent company Fiat in 2013. Currently, CNH Global is the 3rd largest construction equipment manufacturer and the 2nd largest manufacturer of agricultural equipment.
CASE's Reputation
CASE remains a major contender in both construction and agricultural equipment. Over a span of 175 years CASE has maintained a reputation for quality, durable machines. Their equipment remains extremely popular and many older machines are still found on work sites across the world, due in part to the fact that CASE replacement parts are fairly easy to find.
---
Are you ready to find the right reman final drive hydraulic motor for your CASE Compact Track Loader? Find it now!