Do you know when you should change your hydraulic fluid? When do experts advise that you flush your hydraulic system? Get the details in this blog post about whether you should change or flush the hydraulic fluid on your heavy or compact equipment.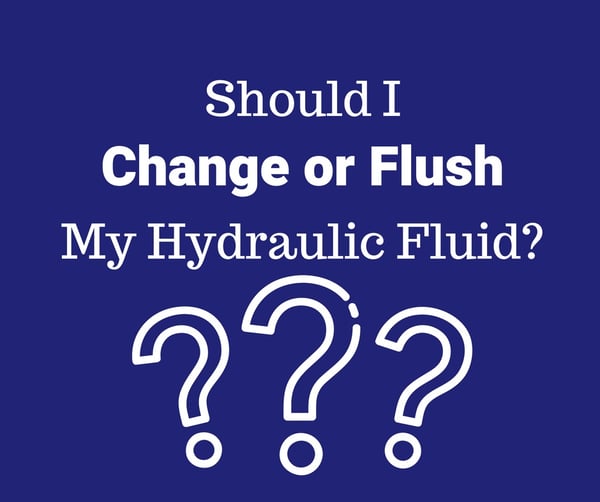 ---
Here are some additional Shop Talk Blog posts you might find helpful
Hydraulic Fluid Change versus Hydraulic Flush
Replacing hydraulic fluid means draining out the old fluid and adding fresh hydraulic fluid. Flushing the entire system, on the other hand, is much more complicated and more thorough. It not only gets rid of the old hydraulic fluid but helps to flush out contaminants.
In an ideal world, hydraulic fluid would only need to be replaced. However, there are situations in which the hydraulic system really needs to be flushed.
When to Change the Hydraulic Fluid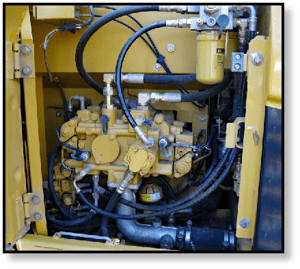 We recommend that you check your owner's manual for the guidelines on when to change out your hydraulic fluid. Guidelines vary according to the manufacturer and type of machine, of course. For example, experts recommend that you change the hydraulic fluid every 1,000 hours in most skid steer loaders. Changing the hydraulic fluid starts with draining it, which can be a time-consuming but necessary step. Filters will also need to be replaced before fresh is added.
The best way to know when to change your hydraulic fluid would be to perform regular oil analysis. That allows you to make sure you only change out the hydraulic oil when it is really essential, so it isn't done too soon or too late. Oil analysis is the optimal approach to determining when to change your hydraulic fluid.
Don't forget that hydraulic fluid degrades over time. If the machine has been running too hot, then the hydraulic fluid degrades even faster. If your machine has been working in extreme or harsh environments, it's probably a good idea to change out the hydraulic fluid more often.
Contamination will build up over time, too, and part of that contamination is generated. Generated contamination is the natural result of your hydraulic system doing its job. While it occurs naturally, it can still cause damage and can be addressed somewhat by changing out the hydraulic oil.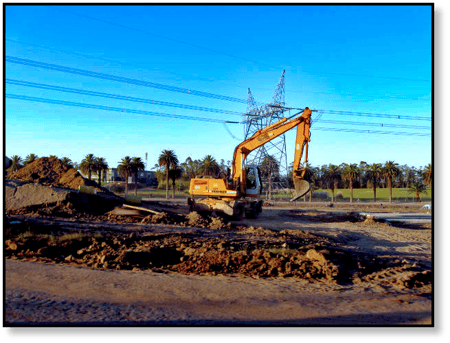 When to Flush the Hydraulic System
A hydraulic flush purges the entire hydraulic system of sludge, contaminants (including water, air, and particulate matter), and degraded hydraulic fluid. A machine that has been properly maintained and hasn't experienced issues with major hydraulic failures or contamination should not need flushing. In such cases, a hydraulic fluid change should be sufficient.
However, there are times when a flush is necessary:
If the equipment is new, has been recently overhauled, or has not been used for some time
If the hydraulic system experiences a major failure, especially if a filter or contamination was involved
If the hydraulic fluid has degraded or formed sludge
If the machine is going to need a new type of hydraulic fluid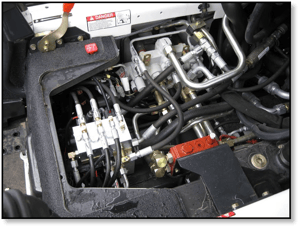 You may be wondering why you should flush new equipment. Some experts recommend that you flush the system to rid it of any built-in contaminants. The same is true for equipment that has been recently overhauled and has new components in the hydraulic system.
You'll also notice that flushes are recommended if the machine is going to have a new type of hydraulic fluid added. You should never combine different types of hydraulic fluids because their additives may not be compatible with each other.
Conclusion
Whether to change your hydraulic oil or flush your hydraulic system is an important question because it involves not just the health of your machine but costs related to fluids, filters, downtime, and labor. Flushing is only necessary in some instances, such as a machine that has been overhauled or a machine that has been left unused for an extended period.
---
Texas Final Drive is your partner in providing new or remanufactured final drive hydraulic motors from a single mini-excavator to a fleet of heavy equipment. Call today so we can find the right final drive or hydraulic component for you, or check out our online store to find your O.E.M. manufacturer brand motor now.