Carving a massive manufacturing and distribution center out of a land covered in snow and ice is not minor feat -- especially when you consider yearly expansions that are necessary to meet global toy demands.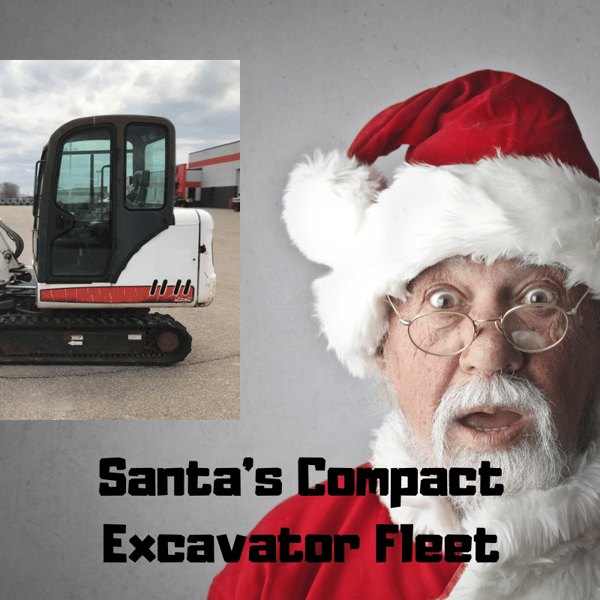 ---
Here are a few other Shop Talk Blog posts you might enjoy ...
North Pole Excavator Jobs
Most people don't realize that Santa has a fleet of mini-excavators run by highly trained operator elves. Here are just a few of the jobs these excavators assist with:
Lifting steel rods into place for walls that keep polar bears out
Digging foundations and trenches for manufacturing and municipal expansions
Assist the woodcutter elves with moving trees and logs as well as planting new trees
Clearing out roads and paths when overnight snowfall exceeds what the skid steer loaders can handle
Decorating the North Pole's Christmas tree
Playing massive games of Jenga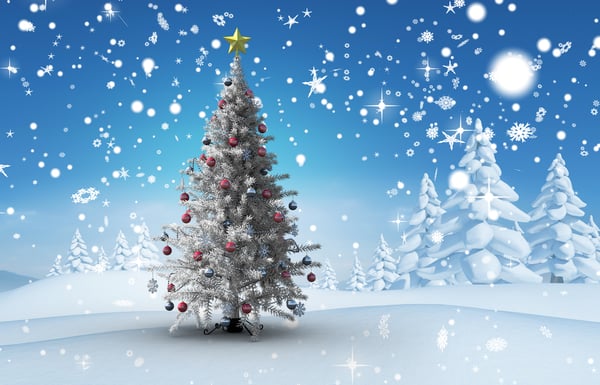 Maintenance
Something else that many people don't realize about Santa is his commitment to preventative maintenance. He worked with his best mechanics and fleet managers to make sure that a plan existed that would minimize downtime and keep the machines running at peak productivity while trying to avoid interfering with normal work routines.
Daily Walk-Around
To that end, the operators are expected to perform a walk around of their excavator at the beginning and end of their shift. They check for leaks, cracks, damage, and loose or missing nuts and bolts. They also look for vent parts (even elves get a bit carried away and try to run the machines past their operating limits). Operators also clean their machines at the end of the shift, check the fluid levels, and take a close look at the undercarriage.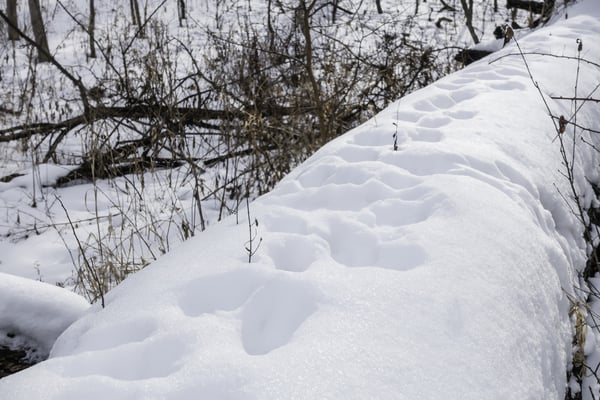 Track Drives and Undercarriages
The service managers pay close attention to the track drives on the excavators. Gear oil be changed out at least once a year and the levels are checked after every 100 working hours. The undercarriage is also maintained, inspecting the rollers, idlers, track bolts, track shoes, and more for wear and damage. Track tension is also checked regularly because it can seriously impact excavator performance.
Filters and Filtering
Santa is also a stickler about replacing filters on machines, and that includes hydraulic filters. He also invested in a filtering system for all his hydraulic machines to make sure that only clean hydraulic fluid is added after it was brought to his attention that newer hydraulic components often have cleanliness requirements that exceed what is possible with new hydraulic fluid.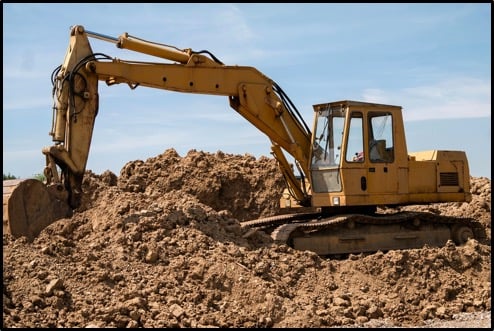 Conclusion
While all of this was admittedly tongue in cheek, the maintenance issues are all very real and the advice given is based on expert guidelines. We always want to encourage people to take good care of their machines, including their final drive motors. And if you do have trouble with your final drive, give us a call here at Texas Final Drive!
---
---