If Santa had a skid steer, what kind of attachments do you think he would be needing? We have been fortunate enough to be in contact with a genuine elf who gave us the skinny on how Santa uses his skid steer loader. ;)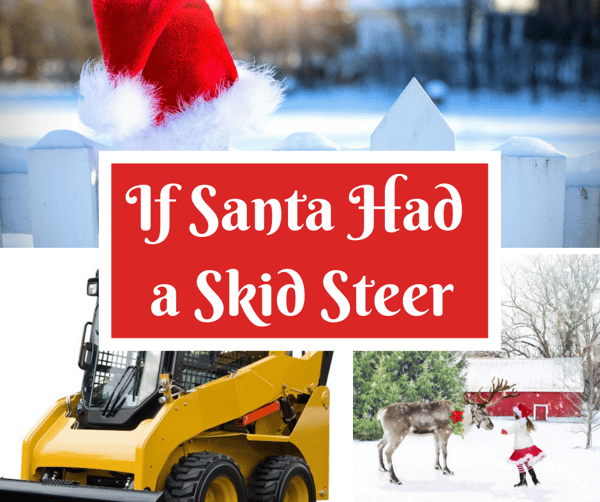 Snowblade and Snowblower
Well, Santa definitely has a blade for moving snow. At the North Pole, they've got to keep the runway for the sleigh clear. And the elves need to be able to easily travel between their homes and their workplaces so they can keep getting those gifts ready. Considering that elves are height-challenged, even a small build-up of snow can be a problem.
For heavier snowfall, Santa has a snowblower attachment, but the elves can be a bit careless with that one (some of the reindeer can attest to this -- another incident where Rudolph's nose came in handy).
Santa doesn't use snow plows because they are too hard for the elves to operate. They prefer compact equipment.
Flamethrower
The elves have a flamethrower that Santa doesn't know about yet. They just don't always have the patience to use the skid steer to clear off that landing strip for the sleigh. Santa would not approve, because he insists that the elves follow proper safety procedures. OSHA has expressed displeasure at many of his methods in the past. Rumor has it, however, that the elves use the flamethrower on the skid steer to heat up a massive cauldron of hot chocolate as soon as Santa takes off.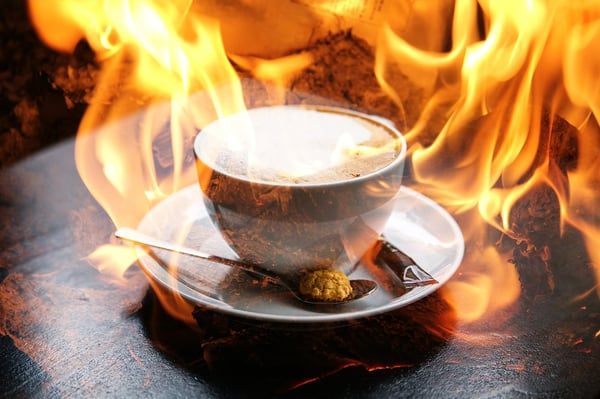 Image courtesy of Pixabay
Bucket
According to tradition, there are going to be bad little boys and girls who will be getting coal in their stockings. That means that the North Pole receives coal shipments, not just for heating and power but also for delivery. Santa has a quality bucket to help with moving the coal where it needs to be year-round.
Forklift and Grapple
It makes sense that, with all the toys that move through Santa's warehouse, Santa has a fleet of forklifts. However, even Santa's equipment is liable to fail sometimes. It might be a good idea to have a forklift attachments as a backup plan. And forklift or grapple could certainly help Santa with feeding the reindeer, too. Those flying reindeer and their families are going to need a lot of hay -- and not just during the winter months.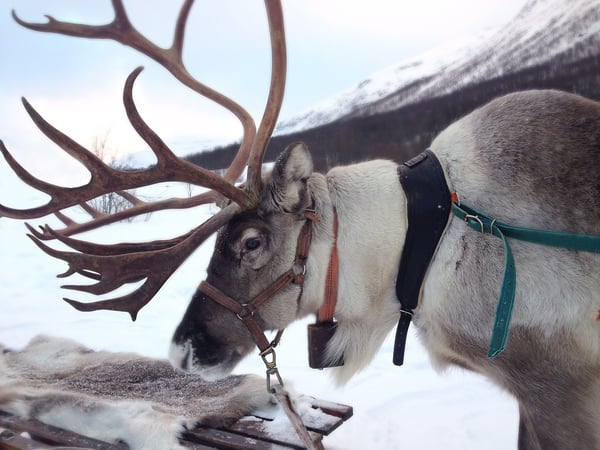 Image courtesy of Pixabay
Conclusion
We are sure Santa has his elves keeping track of fluid levels on all the hydraulic equipment they use, including the skid steer. They use temperature appropriate oil and special diesel fuel that won't gel at below freezing temperature. And Santa -- if you are reading this -- we'd be happy to be your final drive motor supplier!
---
Texas Final Drive is your partner in providing new or remanufactured final drive hydraulic motors from a single mini-excavator to a fleet of heavy equipment. Call today so we can find the right final drive or hydraulic component for you, or check out our online store to find your O.E.M. manufacturer brand motor now.
---