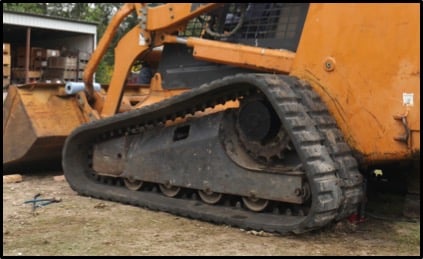 Experts estimate that up to 50% of your maintenance costs and 20% of your CTL / MTL original cost comes from the undercarriage alone. Obviously, the undercarriage is important - but what exactly is it? Hint: the final drive is a part of it! In this Shop Talk Blog post, we are going to discuss the term undercarriage as it applies to compact track loaders and multi-terrain loaders, including what parts are included in the undercarriage and what purposes they serve.
Purpose of the Undercarriage
The undercarriage is key to the movement of your compact track loader or multi-terrain loader. Here's what the undercarriage does:
Provides traction
Keeps ground pressure low
Contributes to good flotation
Enhances the stability of the machine
Helps provide a smooth ride
As you may have guessed, your equipment wouldn't move at all if it weren't for its undercarriage.
What's in an Undercarriage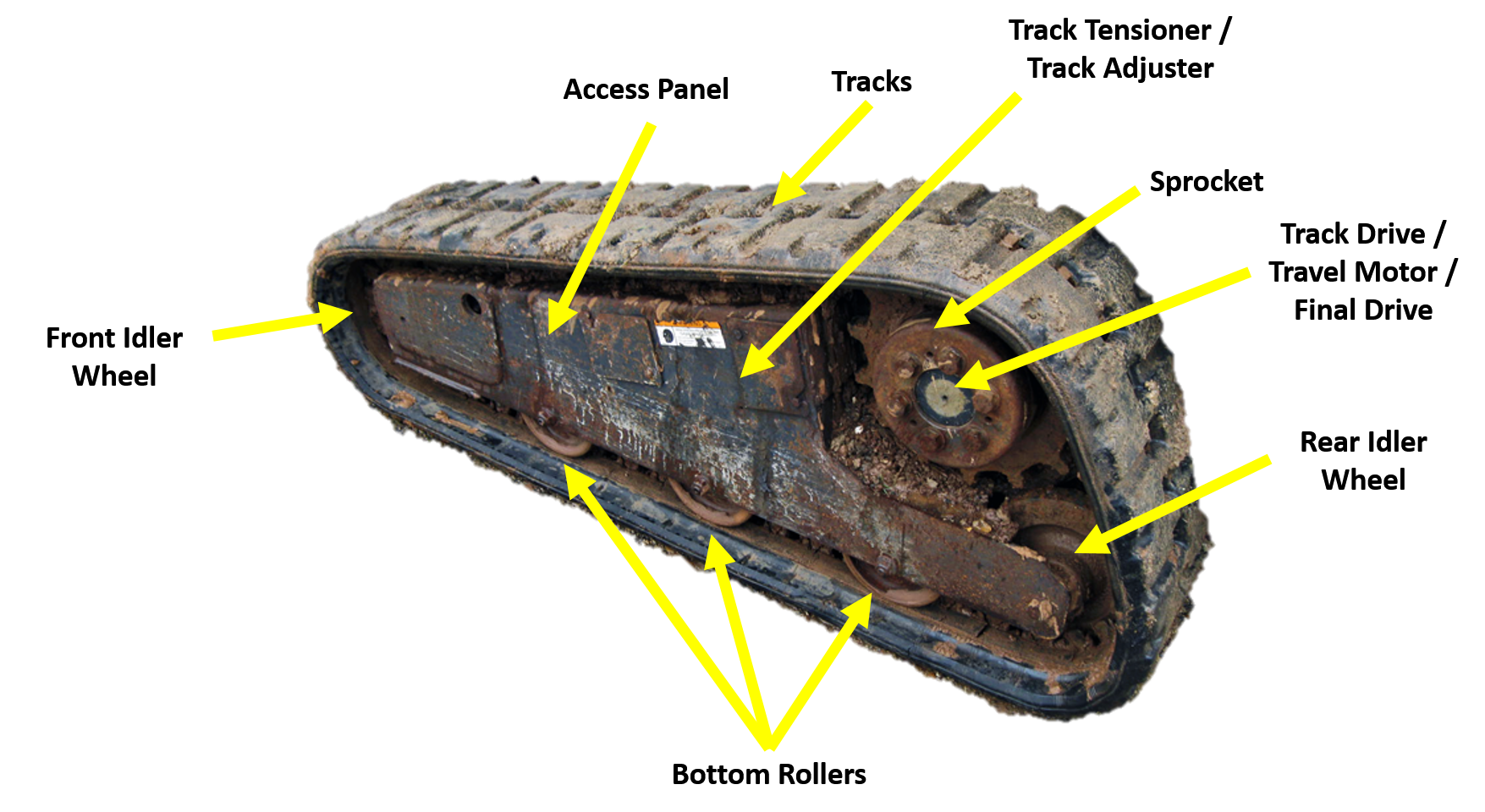 The undercarriage on a CTL / MTL includes these primary parts:
Tracks -- durable combination of rubber and steel that enables traction; meshes with the sprocket in order to move
Track Tensioner/Adjuster -- as its name implies, used to adjust the tightness of the tracks
Final Drive Hydraulic Motor -- provides the horsepower and torque that turns the tracks; also known as travel motor or planetary drive
Sprocket -- large gear that transmits the horsepower and torque from the drivetrain (including the final drive motor or travel motor) to the tracks
Front and Rear Idler Wheels -- serves to guide the tracks and distribute the weight of the machine from the frame to the tracks
Bottom Rollers -- serves to guide the tracks and keep them in place against the ground while distributing the machine's weight from the frame to the tracks; usually between three and five are used; sometimes known as mid-wheels
Access Panel -- protects springs, suspension, and track tensioner from the elements
Suspension -- connection between the rest of the the CTL / MTL and the undercarriage; aids in improving traction and stability
Of course, there are going to be other parts included with the undercarriage, but these are the most important ones.
Compared to Excavator and Dozer Undercarriages
A CTL / MTL undercarriage is similar to those found on mini-excavators, but the final drive motor is usually elevated - more like what you would see on a high-drive CAT dozer. CTL / MTL undercarriages also have a simpler design than you would see on dozers or full-size excavators. However, they are not made to be as durable as those on full-size off-highway machines. The design for a CTL / MTL focuses more on characerstics such as compact size, low ground pressure, flotation, and a smooth ride.
CTL / MTL tracks are also quite different from those on a bulldozer or a full-size excavator primarily because they are steel-reinforced rubber continuous tracks instead of individual track pads and shoes attached to a track chain. When you see them removed, CTL / MTL tracks are usually removed as a single, continuous loop.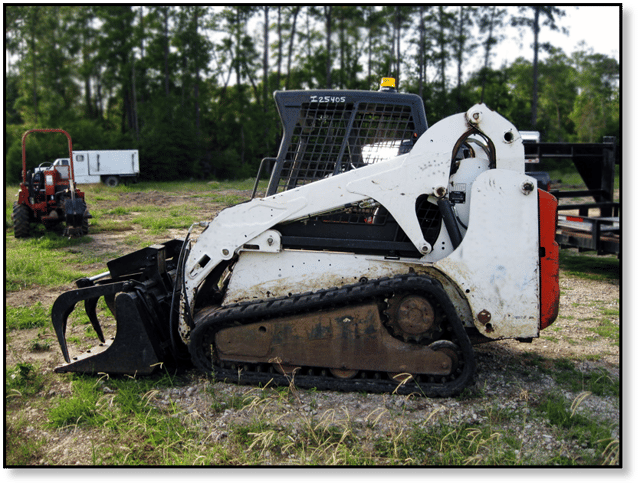 Conclusion
The undercarriage of your compact track loader or multi-terrain loader is a major part of both purchase cost and maintenance. Understanding the parts involved and how they interact, however, provides some insight into their proper care and maintenance.
---
Texas Final Drive is your partner in providing new or remanufactured final drive hydraulic motors from a single mini-excavator to a fleet of heavy equipment. Call today so we can find the right final drive or hydraulic component for you, or check out our online store to find your O.E.M. manufacturer brand motor now.