The Bobcat T190 is a discontinued but still widely used compact track loader (CTL). The final drive that fits the T190 also fits the T140 and T180 models. We get many of these final drives in either as cores for reman or drives for repair. We know that final drive repairs and replacements aren't cheap. That's why we've got three simple tips for making your Bobcat T190 final drives last as long as possible.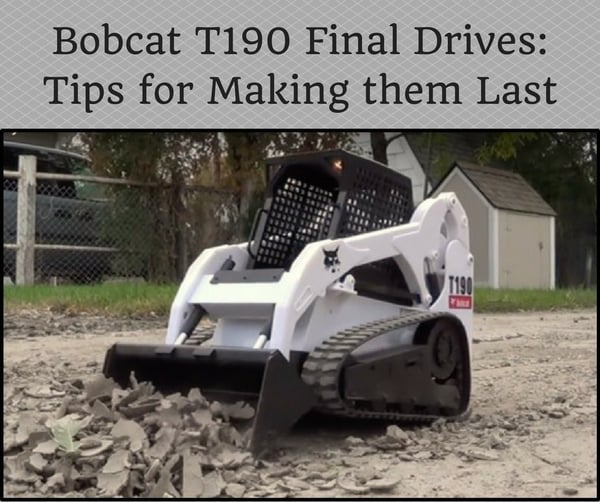 ---
Here are a few more blog posts you might find helpful:
Replace Case Drain Filters
The case drain filter is the most common source of damage to Bobcat T190 final drives that come into our shop. If the case drain filter gets clogged, pressure builds up in the final drive. With nowhere to go, it starts causing problems like blowing seals. We've actually seen cracked and split final drive cover plates that were destroyed by high pressure. This kind of pressure will severely damage the inside of your final drive, too.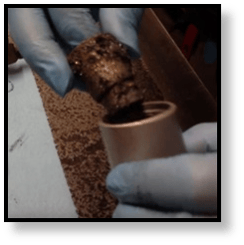 If you want your Bobcat T190 final drive to last as long as possible, then replace the case drain filter whenever you replace the other filters on your machine. Once you know where it is located, it's a straightforward procedure to pull it, change the filter element, and replace it. If you don't know when your case drain filter was last checked, then track it down and check it today. If it looks like what you see in the picture, then it is long overdue to be changed!
Attend to Leaks
Never ignore leaks on your Bobcat final drive. If you see oil on the outside of your final drive instead of on the inside, then you have a leak. Leaks are a dangerous, whether its just a little bit of gear oil or an extensive amount of thinner hydraulic fluid. Here's the problem with leaks: they don't just let important fluids drain out, but they allow stuff into your final drive that shouldn't be there. Particles of sand, dirt, and grit can get in through failed seals. Once inside, they start abrading the surfaces of your gears and bearings. Soon, it's not just dirt and sand in your final drive, but bits of metal, too. All of this is very bad for your system.

If you discover a leak, get it fixed as soon as you can. The longer you put it off, the worse the damage is going to be. And it can reach a point where it cannot be repaired. The downtime involved in getting the seals replaced is going to be less than the downtime when your final drive ends up totaled.
Check and Change the Gear Oil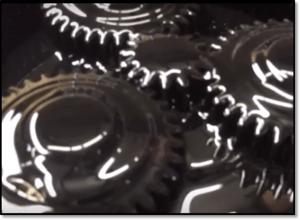 Another major issue we see with final drives that come into our shop involves the gear oil. Gear oil needs to be both checked and changed on a regular basis. When we open it a final drive and we smell that awful, nausea-inducing stench with burnt oil overtones, we know the gear oil hasn't been changed in a while.
Over time, gear oil is going to degrade and lose its effectiveness. If it gets exposed to high temperatures, that degradation process speeds up. What's even worse, though, is when there is no gear oil left in the final drive. That means major (and expensive) damage to the bearings and gears in the planetary side of your final drive motor.
The gear oil should be checked about every 100 hours of operation or once a month. It should be changed at least once a year. Of course, you should follow Bobcat's guidelines for your machine if you have them. And remember not to mix different types of oil, and never try to substitute grease for gear oil.
Conclusion
If you want your Bobcat T190/T180/T140 final drive motor to last as long as possible, then remember these three things: replace the case drain filters, attend to leaks, and check & change the gear oil. These simple maintenance tasks will extend the life of your final drive motor and save you money in repair costs and downtime.
---
Texas Final Drive is your partner in providing new or remanufactured final drive hydraulic motors from a single mini-excavator to a fleet of heavy equipment. Call today so we can find the right final drive or hydraulic component for you, or check out our online store to find your O.E.M. manufacturer brand motor now.