How much do you know about Doosan Infracore? Did you know they own Bobcat and Daewoo? Learn more about Doosan Infracore's fascinating history in this Shop Talk Blog post.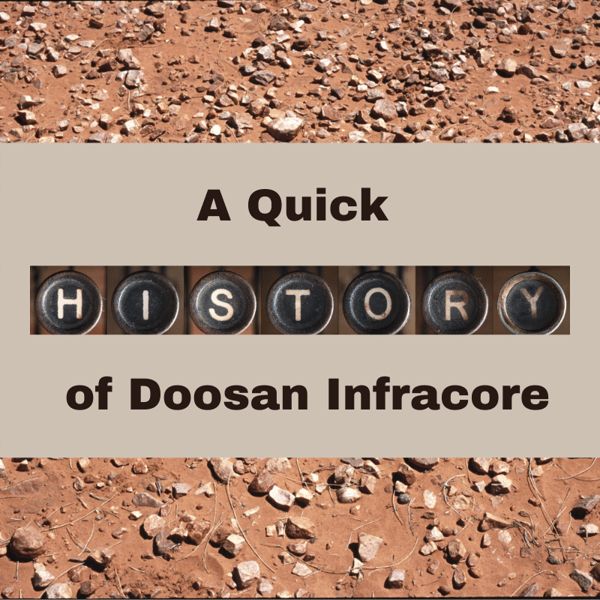 ---
Here are a few other Shop Talk Blog posts you might be interested in:
Before we talk about the business aspects and history of Doosan Infracore, let's review their product line.
Doosan Infracore Product Line
Doosan Infracore specializes in ....
Construction equipment
Utility equipment
Attachments (Geith)
Portable power
Engines
5G remote control technology for equipment.
Doosan Infracore's equipment line includes ...
Mini excavators
Wheel excavators
Wheel loaders
Crawler excavators
Articulated dump trucks
Log loaders
Material handlers
In addition, Bobcat skid-steer loaders, compact excavators, compact tractors, and attachments, however, are still sold under the Bobcat name.
Who is Doosan Infracore?
Beyond their product line and the fact they own Bobcat, what is Doosan Infracore? Well, the Doosan Group is a Korean-based conglomerate that includes Doosan Infracore. Under Doosan Infracore you can find Bobcat, Daewoo, and even Geith attachments.
Doosan Infracore by the Decade
Doosan was founded in 1896 as the Park Seung Jik Store in Seoul. That store grew into a massive conglomerate. Doosan Infracore traces its roots back to 1937 when it Doosan was Korea's first large-scale machine plant. Forty years later, Doosan Infracore first took shape as Doosan's construction equipment division with their first excavator shipped just one year later.
During the 1980s, over 10,000 excavators had been produced and Doosan participated in the Bauma 1989 exhibition with a total of nine different excavator models. It was also during this decade that the SOLAR excavator series was branded.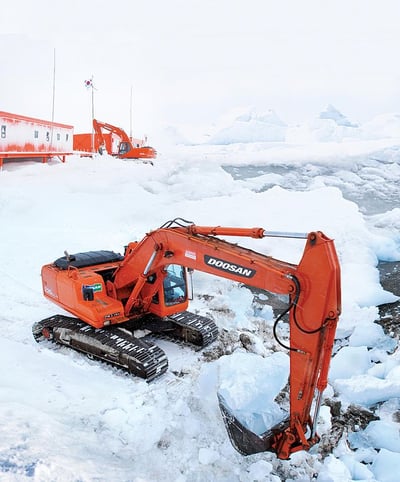 Doosan Infracore excavator working in very chilly conditions.
Doosan Infracore, CC BY-SA 3.0, via Wikimedia Commons
By the 1990s, production and sales began to move to various overseas locations, including Australia, Germany, and Japan. During this decade, Doosan Infracore also received ISO 14001 certification and established a reliability research center. The 2000s led to a wheel loader OEM supply agreement between Daewoo and John Deere. It was also during this time that production began for the DX excavator and DL wheel loader series.
During the 2010s, Doosan Infracore continued the rapid growth that had begun in the 1990s. This time included the acquirement of Bobcat and the purchase of controlling interest in Daewoo.
Doosan, Bobcat, and Daewoo
The Doosan Group purchased Bobcat from Ingersoll-Rand in July, 2007 for $4.9 billion. Prior to that time, the Bobcat brand was owned by the Melroe Manufacturing Company and later the Clark Equipment Company in 1969 and Ingersoll-Rand in 1995. As you probably already know, the brand name Bobcat did not change.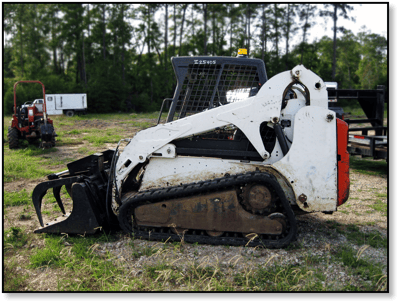 Bobcat skid steer loaders and CTLs still belong to the Bobcat brand but the company is owned by Doosan Infracore.
In 2005, the Doosan Group purchased controlling interest in Daewoo and changed the name to Doosan Infracore. Daewoo was a large conglomerate that included the Daewoo Heavy Industries specializing in heavy equipment.
Conclusion
Doosan Infracore, Bobcat, and Daewoo have a somewhat complex relationship, but the quality and dependability of the machines hasn't changed. And if you need a final drive motor for a Bobcat, Daewoo, or Doosan Infracore machine, check out online catalog or give us a call at 281-516-5292.
---
---
---