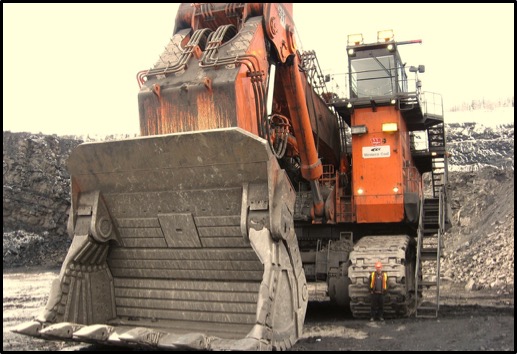 Hitachi is a well-known brand name in construction machinery, and in this Shop Talk Blog post we present several facts about Hitachi that you probably don't know. Be prepared to learn what hitachi means, the extremely diverse range of products manufactured by Hitachi through the years, and its relationship with John Deere.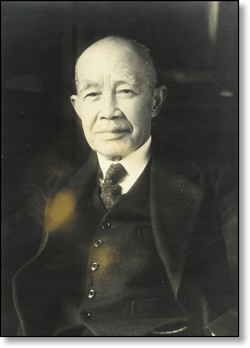 Hitachi Beginnings
Hitachi Construction Machinery is a subdivision of the Hitachi Company of Japan. Hitachi was founded by an electrical engineer named Namihei Odaira in 1910. Hitachi, which means "sunrise," started out as a repair shop for electric motors. Before long, the company began manufacturing motors for use in the mining industry. Through the years, Hitachi has expanded into many different arenas, including the construction equipment industry.
Hitachi's Product Line
Hitachi Construction manufactures equipment for the construction, mining, and forestry industries. Their line of products includes utility excavators, compact excavators, wheeled excavators, mining excavators, shovels, foresters, and haul trucks. However, that isn't all that the Hitachi company manufactures; their overall product line also includes computers, health care equipment, military support vehicles, home appliances, security equipment, and LCD projectors. In the past, Hitachi also developed electron microscopes, water turbines, and cars for bullet trains. However, the primary emphasis of Hitachi Construction today is in excavators and haulers.
Hitachi's Technical Collaborations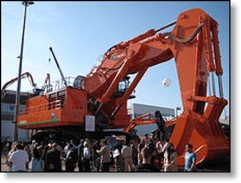 Hitachi partnered with John Deere in 1998 to produce hydraulic excavators, and since 2002 much of their marketing in the United States has been handled by the John Deere Construction and Forestry Division. Hitachi and John Deere often use common parts and support programs, etc. Hitachi Construction Machinery continues to focus its design and manufacturing on excavators and haulers that are durable and efficient. In the 1970s, Hitachi partnered with Kubota with regard to hydraulic excavators. In the 1990s, Hitachi also entered a technical collaboration with Samsung for the development of crawler cranes and, during the same decade, established Euclid-Hitachi Heavy Equipment Inc. in the US which focused on the EX3 series of hydraulic excavators.
Major Achievements by Hitachi
Hitachi led in the development of construction equipment made entirely from Japanese technology beginning with the Hitachi U05 cable-operated power shovel in 1949, followed by the UH03 hydraulic excavator in 1965. Hitachi also built the world's first fully hydraulic crawler crane, the KH150. Then, in 1987, Hitachi manufactured the EX3500, the world's largest class of super-size hydraulic excavators at that time. It's also worthy of note that Hitachi also built the world's first 1 TB hard drive back in 2007 (but, of course, that wasn't their construction equipment division).
Hitachi Remains Popular, Focused
Hitachi, with its characteristic bright orange paint, has proven itself to be a major contender in the heavy equipment market. Its popularity remains strong today, no doubt due to its quality, ruggedness, and wide-ranging availablity. While Hitachi has been involved in the manufacturing of a diverse range of heavy equipment through the years, their current focus is almost exclusively on excavators and haulers.
---
Texas Final Drive is your partner in providing new or remanufactured final drive hydraulic motors from a single mini-excavator to a fleet of heavy equipment. Call today so we can find the right final drive or hydraulic component for you, or check out our online store to find your O.E.M. manufacturer brand motor now.