Power of Hydraulics in Agriculture Equipment
Since the first horse-powered farm equipment was put into use, much has changed when it comes to agricultural equipment. Much of the power needed for equipment like combines and harvesters to function is transferred via hydraulics. In this Shop Talk Blog post we are going to look at some examples of how hydraulics, and especially hydraulic motors, are used in agricultural equipment.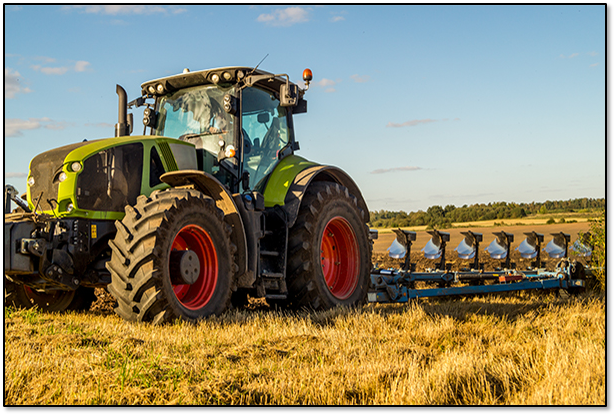 Agricultural Equipment
The importance of agricultural machines to modern society cannot be overestimated. Key to the function of many of these machines is hydraulic power and, more specifically, hydraulic motors. Hydraulic motors provide the torque and propulsion to keep many of these machines moving. Let's look at some examples of where hydraulic motors are used in farm equipment.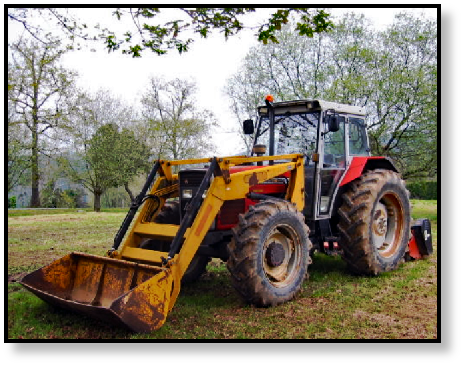 Tractors
When someone says "agricultural machines," the first thing that usually comes to mind is the tractor. This multi-functional machine can be found anywhere you see crops growing. Torque is key to tractors because their primary jobs usually involve either pulling something or pushing something. Hydrostatic transmissions first started to be used in the 1970s, and hydraulic drives are now a common sight. Depending on the type of tractor, you are likely to see either hydraulic wheel motors or track drive motors.
Combine Harvesters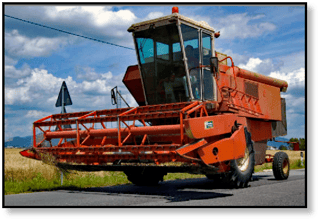 As you probably already know, combines, or combine harvesters are they are sometimes called, are self-propelled machines that are used to harvest grain crops. As it's name implies, it combines reaping and threshing. Many modern combines utilize hydrostatic drive systems with propel motors or wheel motors. The propel motors provide the needed thrust to harvest as much as possible regardless rolling terrain or crop conditions.
---
Keep your final drive is good working order through consistent maintenance. However, when normal wear and tear of your heavy equipment means replacement of your hydraulic drive motor check with Texas Final Drive new and reman final drives.
---
Sprayers
Sprayers are used to spray fertilizers, herbicides, pesticides, fungicides, and other vital chemicals to aid in promoting crop quality. Sprayers can be towed, tractor mounted, trailer mounted, or self-propelled. Most self-propelled sprayers are hydrostatically powered with wheel motors to allow each wheel to be independently powered for tight, precise movement and even distribution of the machine's weight. The wheel motors are typically low-speed, high-torque motors.
Track Loaders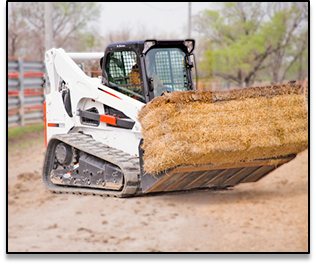 Both multi-terrain loaders and compact track loaders use hydraulic track drive motors to drive the tracks. Loaders, like harvesters, need torque instead of speed and use low-speed, high-torque hydraulic motors. Most of these motors have an integrated planetary gear system to achieve the necessary torque multiplication. These drives should be designed with high torque density to achieve as much torque as possible in a small, compact motor.
Self-Propelled Forage Harvesters
Forage harvesters, also called silage harvesters, are used in the harvesting of forage plants to make silage for livestock feed. They come in trailer units towed by tractors but, like sprayers, forage harvesters are also available in self-propelled models that use hydrostatic transmissions. Hydraulic wheel motors are typically used on all four wheels.
The Eaton Hydraulic Motor Connection
Eaton has a large hydraulic product line that includes hydraulic motors for farming equipment such as combines, harvesters, tractors, telehandlers, self-propelled forage harvesters, self-propelled sprayers, and tracked machines. Eaton specializes in wheel motors and track drives for all types of agricultural applications, including LSHT motors that are compatible with most standard installations. Eaton's line of hydraulic motors were designed with efficiency, torque density, and power in mind.
---
Want to discover more about the cutting-edge technology provided by Eaton hydraulic drive motors. Download your free resource guide on Hydraulic Motors and Torque Density powered by Texas Final Drive.