The excavator often serves as a general, all-purpose piece of heavy equipment, but it's primarily known for its ability to dig. Digging isn't all that it can do, of course -- and in this Shop Talk Blog post, we want to explore some of the other capabilities of the hydraulic excavator.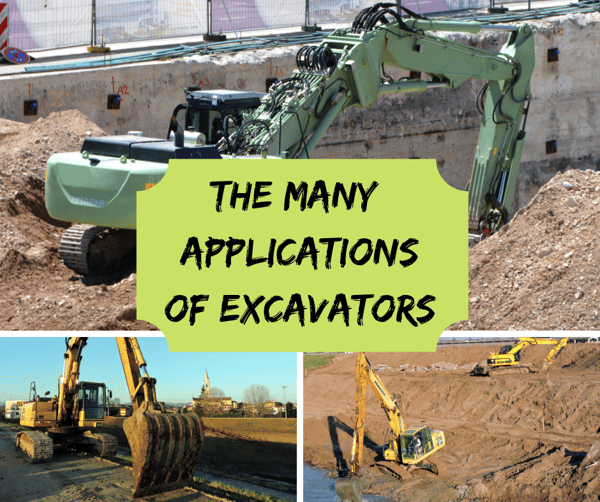 ---
Here are some additional posts that you might find of interest ...
Industries Where Excavators Are Used
Hydraulic excavators can be found on construction sites, locations where roadwork is being done, and just about any time you see pipes of any significant size being laid. They are also a common sight in open-pit mining, demolition jobs, waste management and recycling sites, scrapyards, and where extensive landscaping is being done. They can also be found at some forestry sites.
Jobs Excavators Do Well
Digging ditches, trenches, foundations, and holes isn't the only type of work that excavators can do well. They also work extremely well for lifting and placing large pipes. Their ability to lift heavy loads make them work really for material handling. There are forks, general purpose grapples, mat grapples, pipe grapples, and slab crabs that make them even more flexible when it comes to moving heavy objects.
In mining, you'll see them being used for quarrying and mining river beds. There are even special mining buckets and extreme service buckets available for these purposes. Excavators are also ideal for river dredging and aiding with erosion control projects.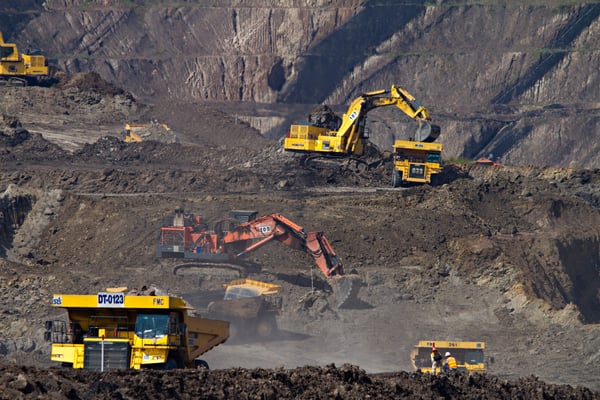 Photo by Dominik Vanyi on Unsplash
Excavators can also be used to drill holes using augers and post hole borers, and it's not unusual to see them in road building and road repair. Attachments such as rakes, excavator dozer blades, rippers, compactors, and slope packers make them very useful for landscaping and preparing the ground for roads, foundations, or other types of construction. And don't forget that you can get a snow blade for an excavator for wintertime!
With the use of hydraulic breakers, pulverizers, thumbs, metal shears, and grapplers, excavators can excel at demolition and waste management. Add an excavator magnet and they can be used for subsequent cleanup (or in a recycling center or scrap yard). Excavators are a common site at disaster sites where they prove invaluable in the cleanup process.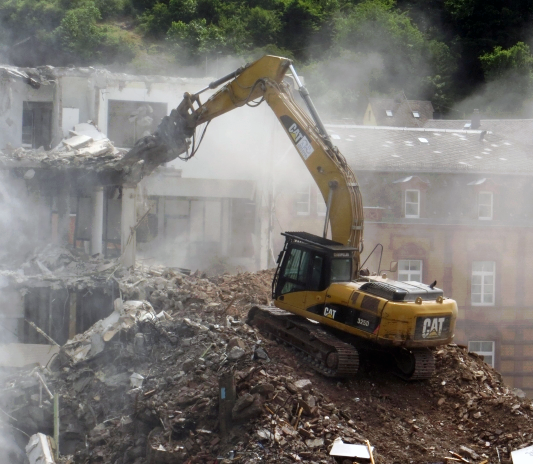 Attachments such as limb shears, stump harvesters, hydraulic saws, stump splitters, log splitters, and brush cutters make them ideal for land clearing, landscaping, and forestry. They can also be used to transport large trees and dig holes for them to placed in.
Excavator Buckets
Excavators come with a standard bucket, but there are many different types of specialty buckets available, including ...
Rock buckets
Ditching buckets
Tunneling bucket
Rotary tilt buckets
Clam shell buckets
Extreme service buckets
Mining buckets
Crusher buckets
Rock screening buckets
Trapezoidal buckets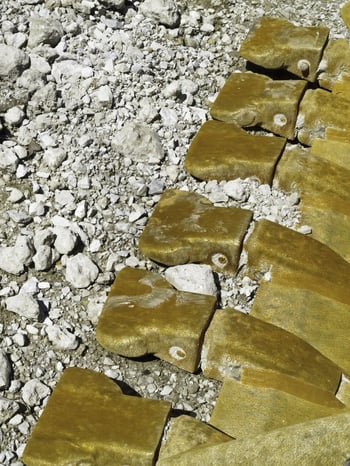 Conclusion
Excavators don't only provide tremendous digging power, but they can be used for everything from material handling to mining. And they are found everywhere from rivers where they can be used for dredging rivers to working in established blueberry fields. And don't forget -- if you need a track motor for your excavator, we can help!
---
Texas Final Drive is your partner in providing new or remanufactured final drive hydraulic motors from a single mini-excavator to a fleet of heavy equipment. Call today so we can find the right final drive or hydraulic component for you, or check out our online store to find your O.E.M. manufacturer brand motor now.
---