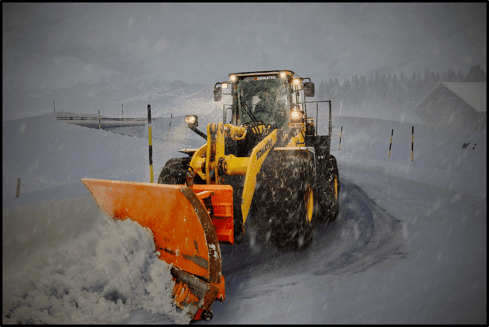 Which is better -- a compact track loader, a skid steer loader, or a compact utility tractor? If you're asking this very question, you're not alone. This topic comes up more often than you might think! In this Shop Talk Blog post, we endeavor to find some answers to that question, and the results may surprise you.
Compact Track Loaders and Skid Steer Loaders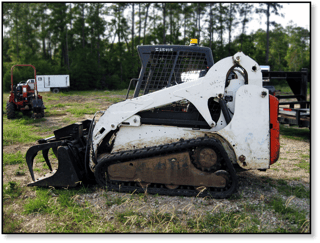 Keep in mind that compact track loaders (CTLs) and multi-terrain loaders (MTLs) are tracked machines while skid steer loaders (SSLs) have wheels. CTLs / MTLs work well on more sensitive surfaces but don't do well on paved surfaces like SSLs do. Both work well in tight spaces because of their ability to make extremely tight turns. In addition, their overall height is typically quite short which also helps them to fit into small spaces.
Also note that both CTLs and SSLs have a very low center of gravity, which tends to reduce the possibility of tipping. Another interesting aspect of CTLs and SSLs compared to compact utility tractors is the fact that they have cabs and not just roll over protection (ROPs).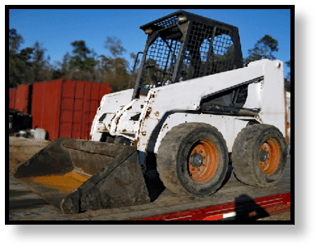 CTLs and SSLs are designed for pushing and carrying as opposed to pulling. Both do their best work when it comes to digging and moving materials, although the extremely wide variety of attachments available for them makes them like a Swiss army knife. The hydraulic attachments available for these machines are usually quite powerful and effective.
Two significant issues with CTLs and SSLs is that (1) they must be carried to the work site on some sort of trailer because they are not generally considered road safe from a legal standpoint, and (2) they can be more expensive than a utility tractor.
Compact Utility Tractors
Compact utility tractors (CUTs), also known as compact tractors or utility tractors, are considered by many operators to be an alternative to the skid steer or compact track loader. They work well on many different surfaces and while their center of gravity is higher than that a CTL or SSL, they offer much higher ground clearance. CUTs also have much better visibility, although they often have ROPs instead of cabs.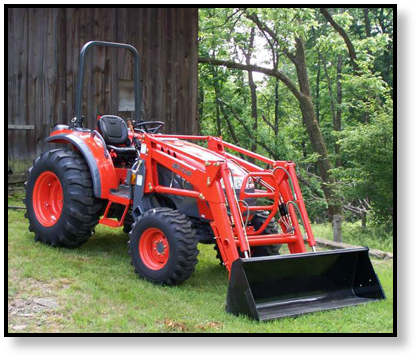 CUTs are well adapted for jobs like landscaping, snow removal, aerating, fertilizing, etc. They can be used for digging, but they aren't as rigid as a CTL when it comes to digging into soil. There are a variety of attachments available for them, but their hydraulic attachments will not be as powerful as those for the SSL or CTL. They will also have limited lifting power when it comes to transporting materials. However, the 3-point hitch PTO attachments for CUTs are going to be much cheaper than hydraulic attachments for CTLs / SSLs. The most common attachments for a CUT is a front-end loader like the one shown.
CUTs do not have to be carried to the work site like a CTL or SSL. Most can be safely and legally transported along public roads. Another major bonus with CUTs is their reputation for ease of maintenance.
Which is Better?
CUTs and SSLs / CTLs / MTLs are designed to perform very different types of tasks, but for certain applications they are almost interchangeable. When it comes to digging and extremely heavy lifting, SSLs and CTLs will outperform the compact utility tractor; for landscaping and agricultural tasks, the compact utility tractor seems to be the first choice. Which one is best depends on what you plan to do with it.
---
Texas Final Drive is your partner in providing new or remanufactured final drive hydraulic motors from a single mini-excavator to a fleet of heavy equipment. Call today so we can find the right final drive or hydraulic component for you, or check out our online store to find your O.E.M. manufacturer brand motor now.