What kind of compact equipment would a dinosaur park need? And no, we don't mean animatronics! Or Earl Sinclair the construction worker from Dinosaurs! We mean an honest-to-goodness park full of live dinosaurs ...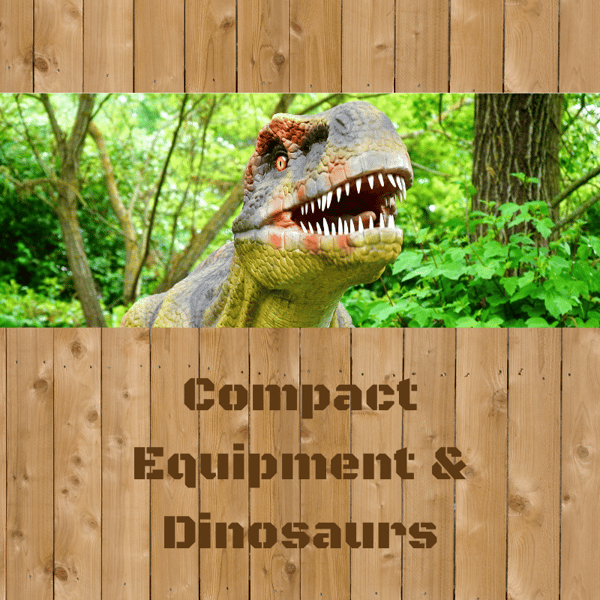 ---
Here are some additional Shop Talk blog posts you might find helpful or interesting:
Suppose you've got a park full of dinosaurs. They can't all be big ones like the Giganotosaurs (no pun intended) or the Dreadnoughtus
Some of the park inhabitants had to be a bit on the smaller side, and that's where compact equipment can be handy. Well, that and keeping maintenance paths and roads accessible.
Dinosaur Clean-Up
Just imagine how much poop a Megatherium, or giant ground sloth, that weighs up to 4 tons can produce. Or how much of a mess a flock of velociraptors can make in their enclosure in a single day.
Skid steer loaders were first developed when a turkey farmer needed a more effective way to remove waste. Well, turkeys are descended from the dinosaurs so it should come as no surprise that dinosaur parks would want some powerful loaders on hand for cleaning up after dinosaurs.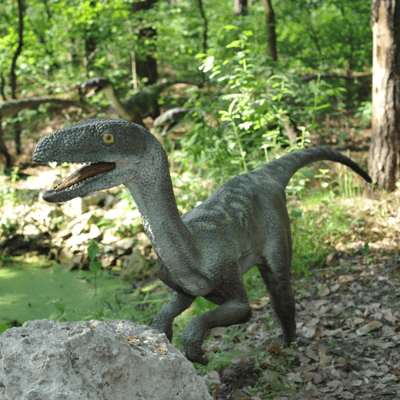 Just keep in mind that SSLs are going to work better on hard surfaces than CTLs and MTLs. In addition, SSLs are lighter and easier to transport than either CTLs or MTLs, so if something happens and everybody needs to get out pretty quickly, that SSL is going to be easier to load up. But if bogging down is going to be a problem, you might need a compact track loader instead.
However, all the skid steer loaders and compact track loaders are definitely going to need some additional safety measures for the operator cages, and having an extra roll bar or two wouldn't hurt. Remember: rolling those loaders over isn't enough for some dinos. Far too many of them are going to see an SSL or CTL as an enrichment toy.
Critical Incident Vehicle
Some of you might remember the armored critical incident vehicles from a few years ago. The Rook, for example, would work very well when there is a containment breach. While no one expects dinos to be shooting bullets (unless nature, uh, finds a way), bulletproof glass and NIJ Level IV armor could provide excellent protection.
According to Military Today, it's based on a Caterpillar 287C skid steer loader with wide rubber tracks and can be outfitted attachments such as a grappler (for moving remains and other debris out of the way), a hydraulic breaching ram, and a vehicle extraction tool to move guest transportation vehicles out of the way.
Small Dinosaur Vet Visits
Both skid steer loaders and compact track loaders are great for taking smaller dinosaurs in for vet checks and the like--as long as they have been properly sedated (the dinosaurs, not the loaders). Of course, a very powerful model such as the CASE TV620B (the world's most powerful skid steer as of 2021) with a breakout force of 12,907 pounds lift and a rated operating capacity of 6,200 pounds would be a good idea.
Clean Up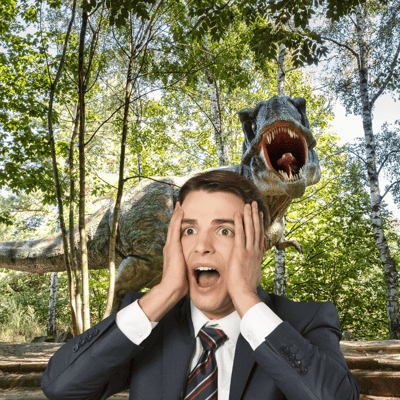 When there's been, say, an accident involving one or more "guests" and you need to hide the "evidence," then a mini-excavator could dig a ditch or even a pit quite quickly and deeply. While a full-size excavator might be preferred for some jobs, the speed at which mini-excavator moves would be very beneficial for unexpected burials. If speed is of the essence, then a Mecalc MCR would be a great choice because it is the fastest steel crawler excavator in the world. But a high-speed combination of compact excavator and skid steer loader would be handy, as well, making the Mecalc 8MCR a great tool for rapid cleanups.
Keeping Maintenance Trails Clean
You've got to keep those enclosures and containment areas in good repair, and for that your maintenance crews need to be able to access them quickly. While four-wheelers and tool carriers might seem like a good solution, there are times when a skid steer or compact track loader is needed to smooth everything out and remove debris. Add a powerful brush cutter to a skid steer with plenty of hydraulic power and you can make quick work of invasive plants trying to make those trails and roads disappear overnight.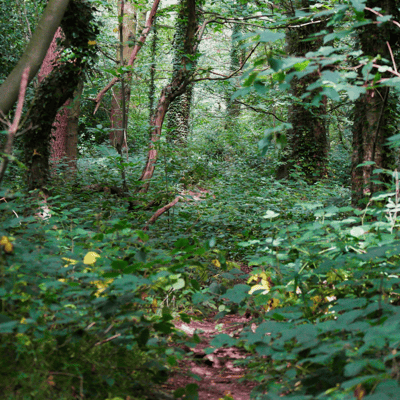 Kill It With Fire!
Prehistoric dragonflies like the Meganeuropsis permiana showing too much interest in guests? Twenty-one inch long Megarachne spiders taking up residence in the facilities? Ten foot long Arthopluera causing trouble for the skid steer loaders trying to keep paths clean?
How about a giant bed of 2" long T. gigantea ants getting out of hand?
Sometimes the only smart solution for a dinosaur problem is to kill it with fire, especially when prehistoric insects are involved. In that case, a powerful flamethrower is needed. But not any flamethrower, mind you. The skid steer-mounted flamethrower attachment from Eterra and Skid Steer Solutions is just right.
Conclusion
Running of dinosaur park is a big job, and it can be very dangerous, too. Now the last thing you need is to have a final drive motor fail -- and that's where Texas Final Drive comes in. We have a massive inventory of final drives (both new and reman) in stock and we can give you advice on how to keep them running so you don't end up stuck in the path of some curious (and maybe hungry) velociraptors just when the gates fail.
---
---