You've got a good deal of money invested in your equipment, including your final drive motors. When something goes wrong, you need a reputable shop to perform the diagnosis and repairs, so here are five signs to look for.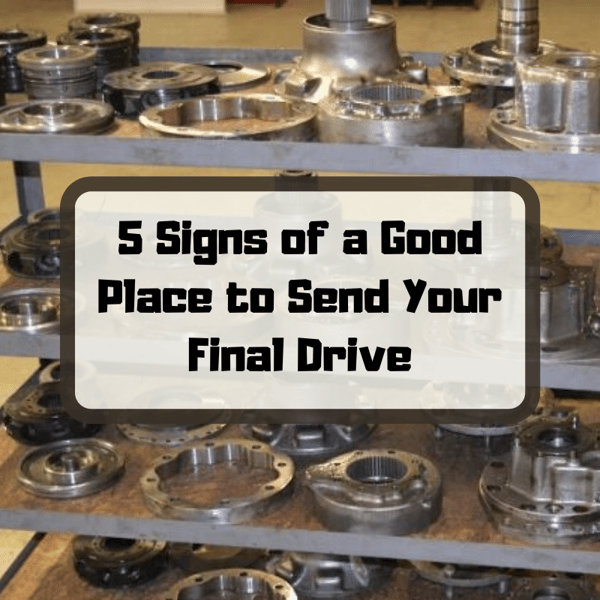 ---
Here are a few other blog posts you might find interesting ...
What to Look for When Your Drive Motor Needs Repair
So your drive motor is on the blink, and you need it fixed. How can you tell whether a repair vendor is a good one? Let's see, you can start by looking for ...
Thorough Inspections
When you have a final drive that is malfunctioning, you need to send it to a shop that will take the time to thoroughly diagnose the problem and inspect your motor for other impending problems. That means more than just opening up the final drive to fix a specific issue, but taking the time to clean and inspect the condition of the parts within.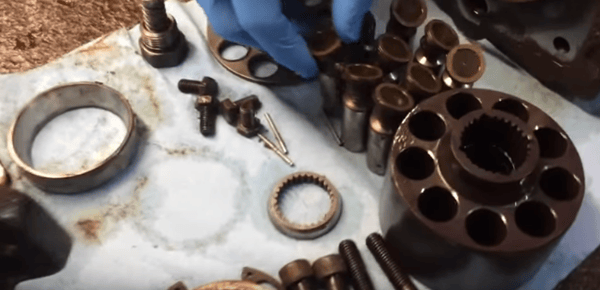 You may have sent your final drive in because it's started leaking hydraulic fluid. While the technician has it open, they notice some signs that the bearings are reaching the end of their useful life. It would be cheaper in the long run to go ahead and get those bearings replaced, too. It saves the cost of a separate repair job and the additional downtime involved when the bearings do give out. However, if the shop's goal is to just get the motor fixed and out as soon as possible, then the problem with the bearings would likely be overlooked.
Honest About Problems Not Related to the Final Drive
In addition, you need a shop that will be honest if they don't find anything. On the Shop Talk blog, we've discussed how there can be other problems that can make it seem that the final drive is malfunctioning, such as a weak charge pump or tracks that aren't adjusted correctly. A reputable final drive repair shop will be willing to let you know when it isn't your track drive that's the problem.
Quality Repairs
You may be able to find a hydraulic repair vendor that promises repairs at a fraction of the price of their competitors, but there is more to a repair than the price. If the repair shop you choose isn't concerned with quality, then the repairs will not last and you'll be sending your drive motor back in. And it's not just the quality of the repairs themselves, but also the quality of the parts used in those repairs. A good final drive repair shop will only source and install durable parts that will last.
---

---
Thorough Testing
No repair is truly complete until it has been tested for both functionality and performance. A good hydraulic shop will perform a series of tests on your final drive before they release it back to you. If any of those tests are not satisfactory, they will keep working until the final drive operates as it should.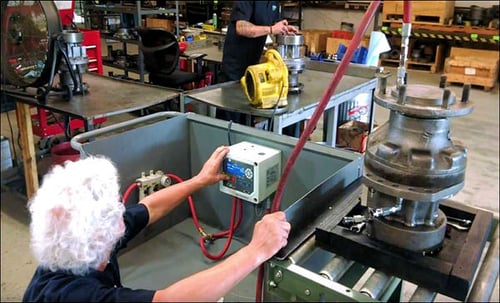 A Solid Warranty
Hydraulic repair shops that do quality work aren't afraid to stand behind that work with customer satisfaction guarantees and and warranties. Reputable final drive motor repair vendors are going to make their policies clear and have them readily available for review on their websites. They're also ready to work with their customers when something goes wrong.
Conclusion
Here at Texas Final Drive, our team will thoroughly inspect your drive motor to ascertain what issues are present -- and what issues are not present. All repairs are performed by experienced technicians and we only source quality parts. In addition, a repair is not considered complete until it has passed our battery of tests, and we stand behind our work with hassle-free warranties and guarantees.
---