In this Shop Talk blog post, we are going to talk about the Kobelco SK150LC-3, a powerful hydraulic excavator used in construction projects around the world.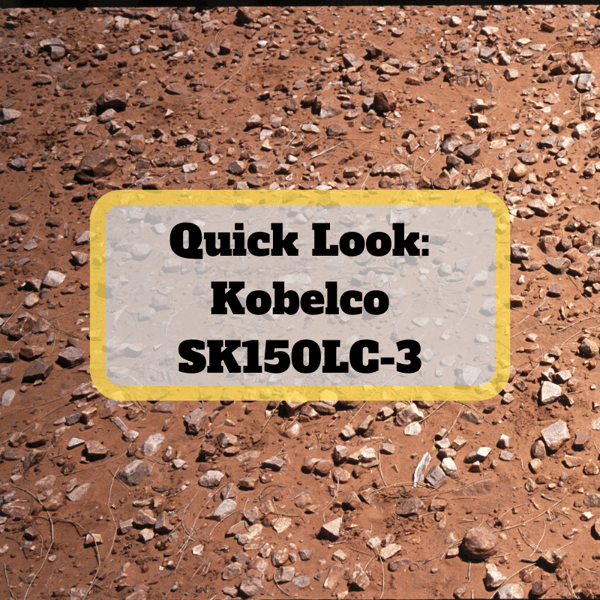 ---
Here are some additional blog posts you might enjoy:
Background on Kobelco
The SK150LC-3 is a crawler excavator manufactured by Kobelco. In case you didn't already know, Kobelco is the brand name for the Japanese company Kobe Steel, Ltd. in Japan that was founded 1905. They began manufacturing construction and excavation equipment in 1930. The Kobelco international trademark was established in 1979, and in 1997 they had merged with Yutani Heavy Industries to form the Kobelco Construction Machinery Co.
Kobelco SK150LC-3 Specs
This excavator was manufactured between 1993 and 1995. It comes with a 264 cubic inch, 4-cylinder turbo-charged Isuzu diesel engine that delivers 94 hp at 2200 rpm. The max torque produced by its engine is 234.5 ft-lbs at 1600 rpm. It has an operating weight of 35,720lb and a 44.4 gal fuel capacity. The ground pressure of the excavator is 6.2 psi and it has a maximum travel speed of 3.1 mph. The drawbar pull is 32, 597 lbs. Its swing speed is 11.7 rpm and it has 27, 762 ft-lbs of swing torque.
The Kobelco SK150LC-III has a ...
Maximum digging depth: 19.2 ft
Maximum vertical wall digging depth: 16.7 ft
Maximum reach along the ground: 28.29 ft
Maximum loading height: 21.66 ft
Maximum cutting height: 29.6 ft
Minimum Bucket Capacity: 0.3 cubic yards
Maximum Bucket Capacity: 0.9 cubic yards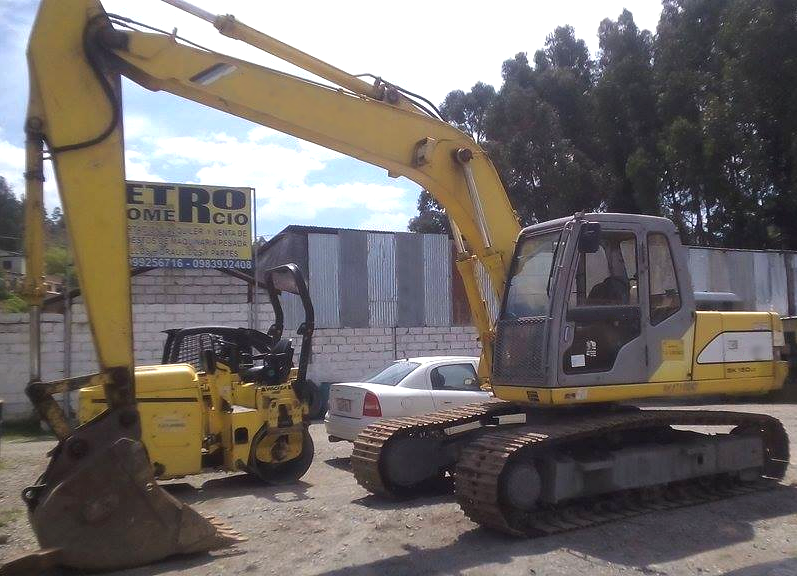 Kobelco SK150LC-3 Dimensions
This will give you an idea of the dimensions for the Kobelco SK150LC-3
Width to Outside of Tracks: 8.5 ft
Height to Top of Cab: 9.52 ft
Tail Swing Radius: 4.7 ft
Length of Track on Ground: 9.19 ft
Track gauge: 6.53 ft
Shoe Size: 23.63 in
Ground Clearance: 1.73 ft
Removal Counterweight Clearance: 3.6 ft
Conclusion
Here at Texas Final Drive, we carry brand new final drives for the Kobelco SK150LC-3, as well as other Kobelco models. The final drive motor for this one weighs about 300 lbs, so it certainly isn't a small one. Give us a call if you are looking for one!
---
---
---