In this Shop Talk Blog post, we are going to deal with three misconceptions about excavators, including the right way to dig, the best machine for digging a trench, and whether cleaning the undercarriage is important.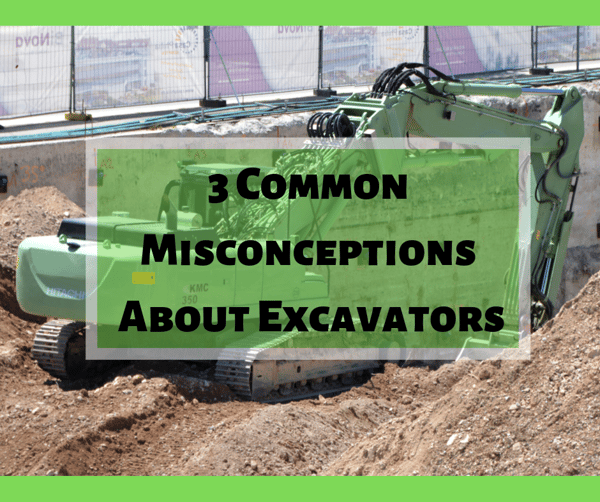 ---
Here are some additional blog posts you might enjoy ...
Misconception #1: If you want better digging performance, pull the bucket through the ground using the arm force to do most of the work.
Kobelco Australia dealt rather thoroughly with this myth, so we'll just hit the high points here. You've probably seen operators trying to dig by pulling the bucket through the ground. This is not an efficient approach!
Here is the proper procedure:
Angle the bucket so that the teeth can penetrate the ground with the least force required (keep in mind that the teeth that are designed to penetrate and break up the ground, not the bucket)
Fill the bucket by curling the arm
Lift the bucket out of the ground once it is full
When you follow this procedure, you encounter a minimum amount of resistance, have shorter cycle times, and will use fuel much more efficiently. If you try to drag the bucket through the ground, you are essentially trying to move tons of dirt horizontally, which isn't what your excavator was designed to do. The result is unnecessary stress on your machine, longer cycle times, and inefficient fuel consumption. Work smart!
Misconception #2: The best machine for digging a trench is always an excavator.
Excavators aren't always going to be your best bet when it comes to digging a trench. Compact track loaders or skid steers with trencher attachments are better options when it comes to a confined area or a sensitive surface like turf.
If you need more power but can't risk the damage that steel tracks can do, then consider a backhoe or a compact excavator.
Zero-tail swing full-size excavators are a good option when even more power is needed but space and obstacles can still pose a problem. However, if you're working in an open space and need digging power, a standard hydraulic excavator works great.
Misconception #3: You only need to clean the undercarriage of an excavator every once in a while.
Here's why this is a myth: when debris is allowed to build up in the undercarriage over time, it gets where it's not supposed to be and causes premature wear to undercarriage components. If packed in tightly enough, it can even displace the main seal on the travel motor which lets fluids leak out and abrasive contaminants (like sand and dirt) to get inside your travel motor.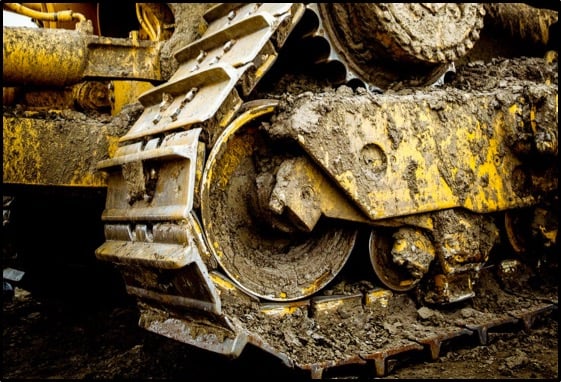 When debris builds up over time, such debris can also add weight to the machine, which reduces its fuel efficiency and negatively impacts its performance. Note that regular cleaning of your machine's undercarriage will make daily walk-arounds more effective.
Conclusion
So, are there any misconceptions that you've encountered what we didn't cover? If so, we'd love to hear about it in the comments.
---
---