In the Shop Talk Blog recently, we've been discussing the Eaton JMV series of track drive motors. In this post, however, we are going to focus on what Eaton track drive motors have to offer specifically to those in the construction industry, focusing on issues like fuel economy, safety, reliability, and flexibility.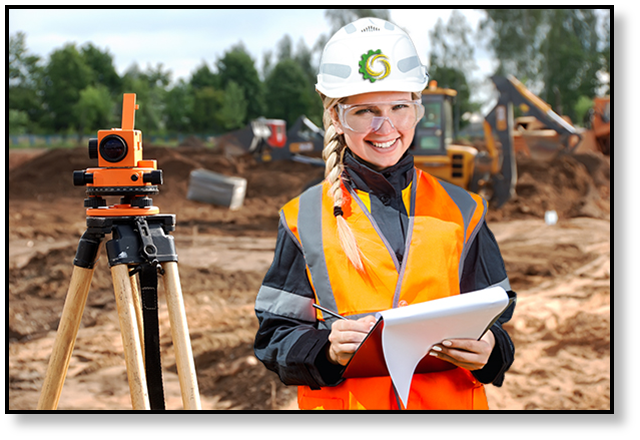 Construction and Eaton Track Drive Motors
The JMV series of track drive motors from Eaton are 2-speed axial piston drive motors with an integrated reduction gear system. They are made for tracked machines, including construction equipment such as excavators (full-size, mini-excavator, micro-excavator, and midi-excavator), CTLs and MTLs, crawler cranes, concrete pavers, and other tracked machines. There are over a half a million Eaton track drive motors in service right now and they are known for excellent performance and reliability.
Fuel Economy and Track Drive Motors

One of the most common pain points for construction companies involves the cost of fuel. While you have no control over the general cost of fuel, you can invest in equipment and parts that efficiently use fuel. Eaton JMV track drive motors have excellent mechanical and volumetric efficiency and a high start-up torque. They can also auto-shift from LSHT to HSLT when high traveling resistance is encountered, which further helps reduce unnecessary fuel usage.
Safety and Track Drive Motors
Another key concern for many construction companies is safety, and Eaton has responded to that concern by adding certain safety features to its JMV motors. First, they have included a built-in fail safe mechanical parking brake and a counterbalance valve sequence that controls the speed when descending a slope and provides slip prevention when stopped on a slope. Also included in the design is a relief valve to protect the track drive motor from internal damage.
Reliability and Track Drive Motors
Another key area of interest for construction firms is keeping their equipment, from CTLs to excavators, ready to use. When a final drive or track motor breaks down, it costs more than just parts and labor to repair it. There are losses associated with downtime, and other problems such as project delays and missed deadlines which in turn can cost even more money.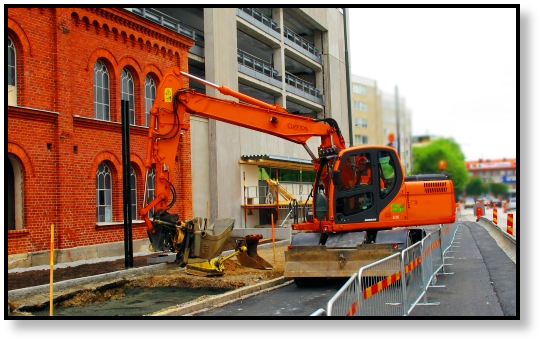 Construction equipment needs reliable track drive motors, and Eaton track drive motors are high quality motors designed to last even in the most rugged construction environments. Note that these Eaton hydraulic motors are also designed to accelerate/decelerate in a smooth manner, which reduces wear and tear on other parts of your machine.
Flexible Installation and Track Drive Motors
Sometimes the hydraulic motor you need for a piece of equipment is no longer made by the OEM, or it could be that you are interested in a more efficient motor from a different manufacturer. The Eaton JMV track drive motors were designed to be flexible enough to fit most common installments available on the market today . In addition, models are available for equipment ranging in size from 1.5 tons to 50 tons.
The Eaton Track Drive Motor Advantage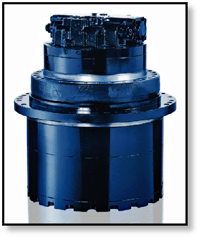 Eaton JMV hydraulic motors offer excellent efficiency and reliability. These two-speed motors can auto-shift between low-speed, high-torque and high-speed, low-torque depending on the traveling resistance encountered, and promise smooth acceleration/deceleration.
Safety features include a mechanical fail-safe parking brake and counterbalance valves to prevent sliding down inclines and to control speed when traveling down slopes. Finally, JMV track drive motors are compatible with most installations on the market.
---
Want to discover more about the cutting-edge technology provided by Eaton hydraulic drive motors. Download your free resource guide on Hydraulic Motors and Torque Density powered by Texas Final Drive.