While many may be familiar with brand names Timbco and TimberPro, they might be surprised at some of these facts about these companies and their founder.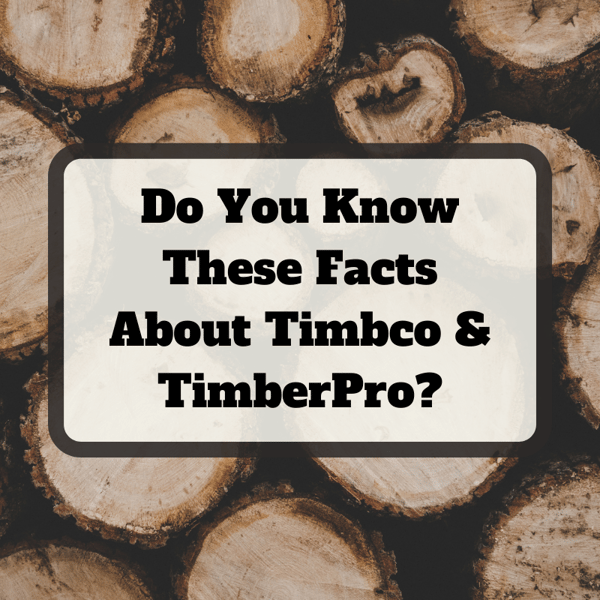 ---
Here are some other blog posts that might be of interest:
TimberPro (and its predecessor Timbco) manufactures an extensive line of products for forestry, including hydraulically powered bunchers, fellers, feller-bunches, harvesters, forwarders, and felling heads. However, there are some interesting trivia about the company that you may not know.
The Founder of Timbco / TimberPro
The founder of Timbco (and later TimberPro) was a logger named Pat Crawford (1929 - 2018), a man with the perfect background for such an undertaking. Both his father and grandfather ran logging camps and he inherited their love for forestry and their drive to succeed.
The driving force behind all the innovative, game-changing logging equipment Crawford invented was finding a better (and safer!) way to do things. Combine that with his innate engineering skills and you have the perfect recipe for a man ready to make his mark in the world of forestry equipment.
The Menominee Indigenous Tribe
Timbco might not have existed were it not for a key logging contract that founder Pat Crawford landed with the Menominee Indian tribe in 1963. The Menominee controls a 235,000 acre reservation in northeastern Wisconsin and chose Crawford to do their logging. This proved to be beneficial for both parties. The Menominee had trouble finding a reliable logger, and Crawford needed income.
As a matter of fact, this opportunity was a tremendous help after he went bankrupt. Crawford credited them for helping him along the way. And it was while working for the the Menominee that he began innovations such as his pre-hauler that would later form the foundation of Timbco.
How Timbco is Related to TimberPro
Crawford was the founder of both Timbco and TimberPro. Crawford's first company was Timbco, which had specialized in tracked machines for forestry and logging. Timbco was sold to Swedish company Valmet Logging in 2000. Rather than retire after the sale of his company, however, Crawford established TimberPro in 2002 and decided to expand his focus to include wheeled harvesters, forwarders, and feller-bunchers. TimberPro does still manufacture tracked machines, though.
Who Now Owns TimberPro
In 2019, global construction machinery manufacturer Komatsu acquired TimberPro. Komatsu's goal was to expand their professional logging product line for full-length tree processing. This sale was completed after the death of TimberPro / Timbco founder Pat Crawford. In addition, Komatsu Forestry also acquired Valmet Logging after they had purchased Timbco.
Conclusion
Timbco and TimberPro are both known for high quality forestry and logging equipment. And even though Valmet purchased Timbco over twenty years ago, Timbco machines are still widely used. In fact, if you need a final drive motor for a Timbco machine, you should give us a call. That's one of the brands we work with and we sell drive motors for them.
---
---