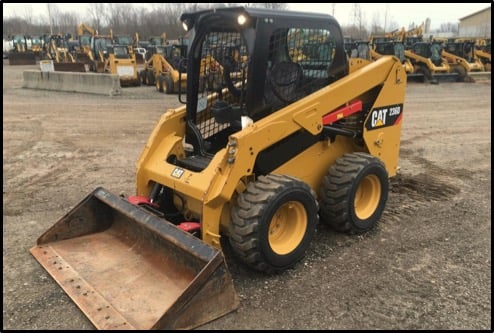 When it comes time to shop for a new skid steer loader, whether it's brand new or just new to you, the various options out there can be overwhelming -- especially if you are still relatively new to the world of compact machines. In this Shop Talk Blog post, we are going to talk about 7 key considerations you should make when selecting a skid steer loader.
#1: What size of machine do I need?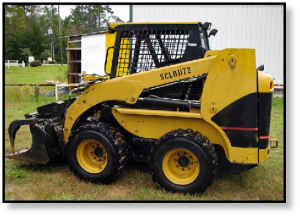 If the skid steer loader is too large for the area you are trying to work in, it can hamper your productivity. On the other hand, if it is too small for the job, your work won't be very efficient either. Smaller machines won't be able to lift as high, and usually don't have as much horsepower.
If you plan to use it in confined spaces, then the machine's dimensions and turning radius are going to be very important. Nothing is as frustrating as trying maneuver a machine in an area it is just too large for. The size of the machine usually doesn't matter if you will primarily be working in large, open areas.
#2: How will I be transporting my skid steer?
Size also affects how you will be transporting your skid steer loader. If you already have a truck and trailer in place, make sure that your new skid steer can be transported on it. If you are willing to upgrade your transportation setup, then size shouldn't be too much of a problem. Note that one benefit of purchasing a smaller skid steer is that you could transport more than one machine at a time.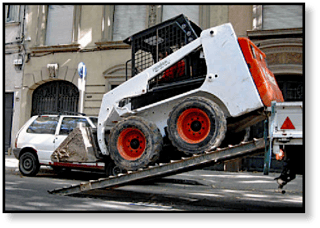 #3: How much horsepower do I need?
Obviously, horsepower is another major consideration. It used to be that smaller machines had far less horsepower than larger machines, but this has changed dramatically in the last several years. Now, you should be able to find the right combination of size and horsepower to meet your needs.
#4: What about torque?
In a skid steer loader, torque is more important than horsepower when it comes to getting the job done. Horsepower may determine how fast you can get the job done, but torque determines whether or not you can get the job done in the first place. Without enough torque, horsepower isn't much help. In addition, high torque machines let you run the engine at lower speeds and thus obtain better fuel efficiency. In short, don't forget to check the available torque when looking at a machine.
#5: What kind of attachments do I plan to use?
The type of attachments can impact the size and power of the skid steer you choose. If you know which attachments you plan on using, make sure that any skid steer you choose is compatible with those attachments. You should not only check to see that the attachments will work with the machine, but also see that they're matched to the machine's capabilities. Make sure an attachment will work with your skid steer's rated operating capacity and its auxiliary hydraulic flow.
#6: Do I a need vertical lift skid steer or radial lift skid steer?
Another question involves whether you need a vertical lift or a radial lift. If most of your applications are at eye level or above, you probably want to stick to a vertical lift machine. They excel at lift and place type applications and can lift heavier loads than radial lift machines. If you work a great deal with buckets and attachments where the majority of the work involves digging in the ground, a radial lift might be a better option. Radial lifts typically provide a better visibility and longer reach in front of the machine.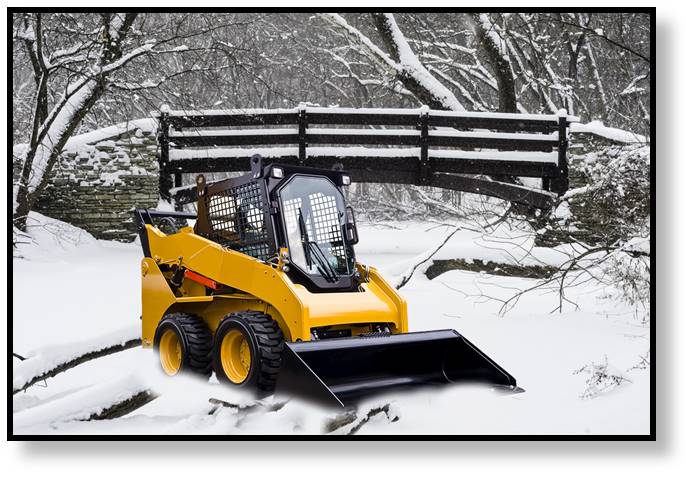 #7: Is the cab comfortable?
If the operator is going to be spending significant time in the skid steer, then you should make sure it is comfortable. Operator fatigue can be worsened by long hours in uncomfortable equipment, and can result in expensive and fatal errors. If they will be getting in and out of the machine repeatedly, check out how hard that is going to be. These may seem like minor details, but they can have a big impact on how productive the operator can be with that machine.
Conclusion
When you are in the market for a new skid steer loader, don't forget details like size, transportation, power, torque, attachments, radial or vertical lift, cab comfort. Remember that a little bit of forethought can save quite a bit of frustration!
---
Texas Final Drive is your partner in providing new or remanufactured final drive hydraulic motors from a single mini-excavator to a fleet of heavy equipment. Call today so we can find the right final drive or hydraulic component for you, or check out our online store to find your O.E.M. manufacturer brand motor now.