In this Shop Talk Blog post, we present six things about hydraulic motors you may not have known. We'd like to make a bet with you that you will run across something in here you didn't know before … including the oldest operating hydraulic motor and the largest hydraulic motor in production.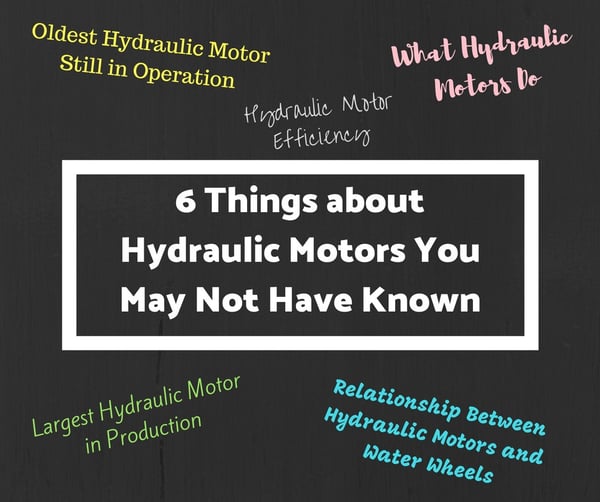 ---
Here are some other blog posts you might find helpful ...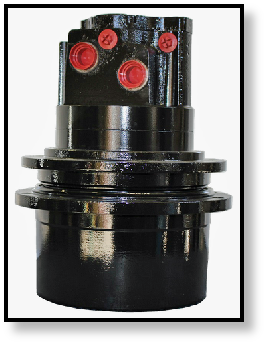 What Hydraulic Motors Do
Hydraulic motors convert fluid pressure and fluid flow into rotational motion. LSHT (low-speed high-torque) motors take that a step further by generate high torque while sacrificing speed. That torque can also be multiplied through the use of gearing systems. Keep in mind that the strict definition of a final drive is a hydraulic motor with a torque-multiplying planetary gear set included. However, not all high torque motors require the use of a gear set to generate significant amounts of torque.
Largest Hydraulic Motor
It's not easy to state which hydraulic motor is the world's most powerful because there are different measures, including size and torque generated. The title of largest motor in terms of dimensions likely belongs to Integrated Drives Sweden AB and their Hercules motor. It is almost 23 feet (7 m) in diameter, but check this out: it generates 1.3 million ft-lbs of torque (1.75 million N-m). That is higher than even the Hagglunds Marathon MB4000 with a little of 1 million ft-lbs (1.4 million N-m) of torque.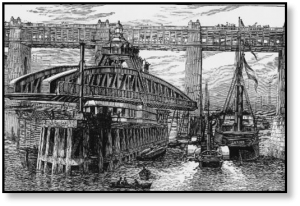 First Hydraulic Motor
The first hydraulic motor was developed by Lord William George Armstrong in 1876 for use with a swing bridge over the River Tyne in London, England. The original motor is still in operation as it swings a 900 ton bridge span about a central pivot point that works much like a gun turret. It was revolutionary in its time, and despite the years it remains both practical and functional.
Hydraulic Motors and Water Wheels
The term "hydraulic motor" used to refer to water wheels that harnessed the power of flowing water in order to generate rotational motion. Water wheels were commonly used before the advent of the industrial revolution where they were largely replaced by steam power. They were used in a variety of industries, including milling and lumber.
Hydraulic Motor Efficiency
There are different ways of measuring the efficiency of a hydraulic motor, but most losses can be attributed to one of two things: either internal leakage or losses in the form of heat. Note that some internal leakage is just going to be unavoidable.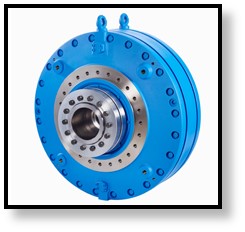 Types of Hydraulic Motors
There are several different types of hydraulic motors, with the most common ones being piston motors (including axial piston motors and radial piston motors), vane motors, and gear motors. As far as radial piston motors go, there are gerotor motors and geroler motors. Most LSHT propel motors are going to be either axial piston or radial piston motors.
Conclusion
For some of us at least, hydraulic motors are a fascinating subject. If you have any trivia you'd like to share, please leave us a comment below! If we get enough interesting information, we may do a second post.
---
Texas Final Drive is your partner in providing new or remanufactured final drive hydraulic motors from a single mini-excavator to a fleet of heavy equipment. Call today so we can find the right final drive or hydraulic component for you, or check out our online store to find your O.E.M. manufacturer brand motor now.
---