The record for the world's fastest tractor was recently shattered by a modified JCB Fastrac series tractor. In this Shop Talk Blog post, we are going to review some of the basic facts behind this feat, including what kind of mods were necessary to achieve it.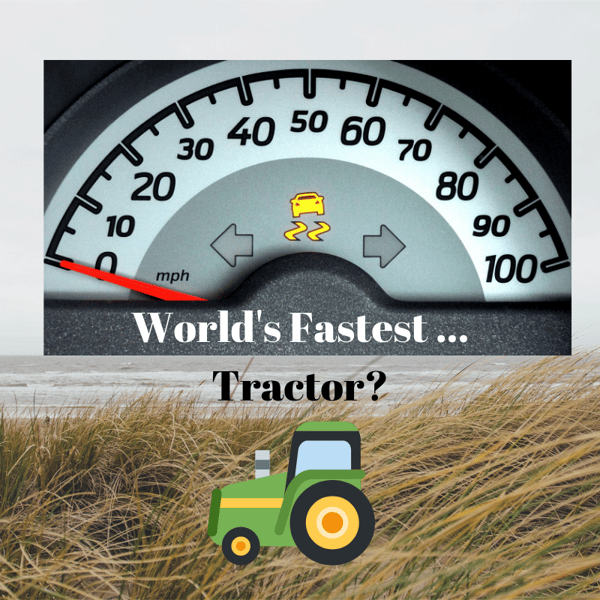 ---
Here are some other blog posts you might find of interest:
You might have heard that a new record has been set for the world's fastest tractor. Most tractors are not built for speed, so there was a good deal of work, design, and engineering that went into transforming an agricultural machine into a speed machine. Here is a quick look at some of the facts behind this impressive performance.
The Inspiration
And who was the inspiration for an attempt to break the world record for the fastest tractor? Lord Bamford, chairman of JCB, was the mind behind the feat. He felt it served as an example of outstanding British engineering and served to highlight the innovation and skills that JCB continues to possess.
The Machine
The machine in question is a modified JCB Fastrac 4000-series tractor with some components taken from an 8000-series model. It took several months, working in secret, for this farm machine to be transformed into a record-breaking speed machine. It was powered by a 6 cylinder, 7.2 liters, 1000-hp diesel engine capable of producing 1,843 foot-pounds of torque.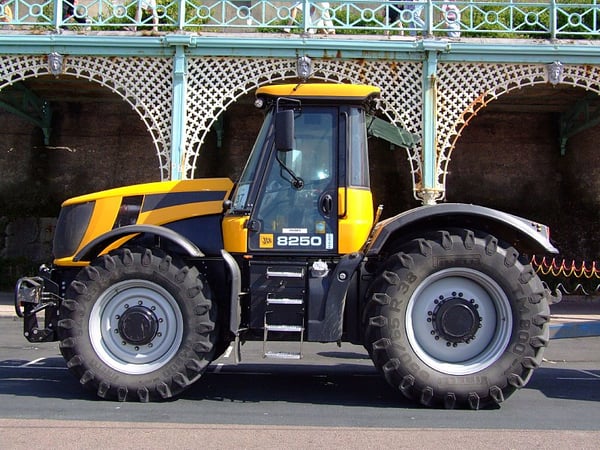 A typical 8000-series Fastrac model, Source: Elsie [CC BY 2.0 (https://creativecommons.org/licenses/by/2.0)]
The Mods
Of course, there were quite a few mods necessarily to transform a tractor into a speed demon. The tractor chassis itself was modified to reduce its weight, and its exterior made more aerodynamic by Williams Advanced Engineering, which has a Formula 1 team by the same name. Now you cannot get better assistance than that when it comes to transforming a tractor into a racing machine. One of the modifications was for safety: a truck racing spec roll cage was designed to protect the driver.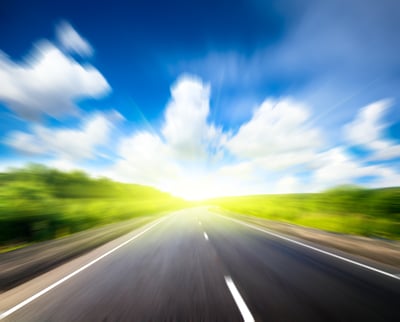 Modifications were made to the tractor's engine block: uprated conrods, auxiliary piston cooling, and improved valve seats, uprated connecting rods, and auxiliary piston cooling, all designed to cope with the increased heat.
To eliminate lag issues, the supercharger (set up to work with the existing turbo) was designed to kick in when the next gear is engaged and drop out once the turbo starts spinning at about 3,300 rpm.
Sources have also indicated that the AGCO CVT transmission was replaced by a 6-speed ZF manual transmission such as one would find on lorries (or trucks, as we say here in the US). Included in the modifications was a large common rail fuel system running upgraded injectors.
There were a host of other modifications, and a good source for more information about them can be found at Farmer's Weekly.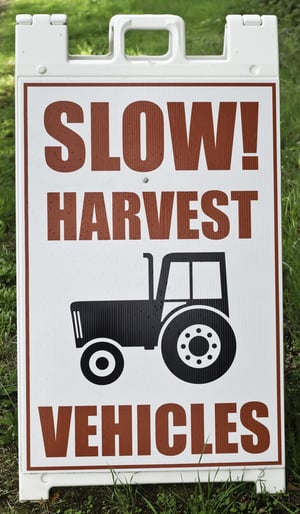 The Race Track
Not just any old road or track can be used for breaking speed records, including speed records for the world's fastest tractor. This particular record was broken on the Elvington Airfield in Yorkshire, England, with its 1.8 mile-long runway (which happens to be the longest in the country and a common destination for record breaking).
The Driver
The driver of this agricultural speed demon was no stranger to racing: Guy Martin, legendary motorcycle racer and television presenter.
The New Record
This modified JCB Fastrac 800 successfully broke the record for the world's fastest tractor by achieving a speed of 103.5 MPH.
Conclusion
At Texas Final Drive, we may not be able to transform your machine into a speed-record breaking monster, but we can help you if you run into trouble with your final drive motors. We offer new, reman, and aftermarket final drives for a variety of machines and models. Call us today to see how we can help keep your equipment running!
---