ASV Compact Equipment
You are probably familiar with the ASV brand of compact equipment, which focuses primarily on multi-terrain loaders and skid steer loaders. What you may not be familiar with, however, is the history of ASV and how it has impacted the compact equipment market through the years. In this Shop Talk Blog post, we are going to step back in time and check out the cool history (pun intended!) of ASV.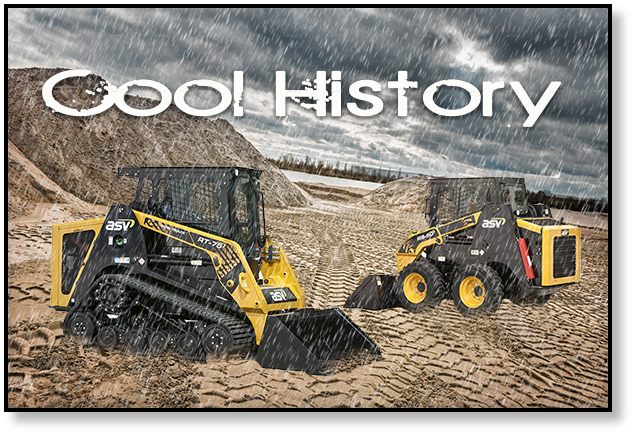 ASV can be traced back to the snowmobile industry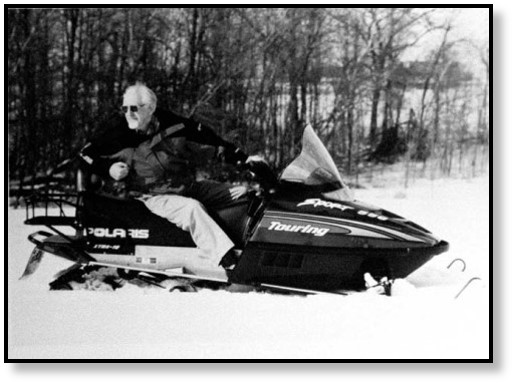 The compact equipment company ASV, Inc. was actually founded by a pair of snowmobile pioneers, Edgar Hetteen (also the founder of Polaris and Arctic Cat) and Gary Lemke. They made the shift from snowmobiles to compact equipment when extremely low snowfall in the early 1980s adversely affected their finances. Hetteen is sometimes called the "grandfather of snowmobiles" and Lemke built one of the largest Arctic Cat dealerships in the US from just a small shop. They decided to pursue a new line of products that wasn't subject to the capricious nature of the weather.
ASV is a very sensible acronym
ASV is an acronym that ties in well with what the founders were looking for when they started their new venture: All Season Vehicle. They decided to pursue the design and manufacture of vehicles that were not just all-terrain but all-season. That way, if the snowfall stopped the sales would not.
ASV's first major product was the Track Truck
Together, the two men pioneered compact off-road track-driven vehicles in the early 1980s by combining a truck body with rubber crawler tracks, a cross between a tractor and a snowmobile. This innovative Track Truck allowed the vehicle to traverse even delicate ground without causing damage, unlike crawler tractors. Here's the incredible part: the track truck weighed almost 3 tons but left less of an impression in the ground than a human footprint would. It was truly an all-terrain vehicle, able to handle everything from soggy, muddy ground to hilly terrain. It found a great deal of use in grooming snowy trails.
ASV's most powerful innovation was the Posi-Track
The market for the Truck Track seemed limited, however. To expand their to market further, ASV developed the Posi-Track loader. Introduced in 1990, the Posi-Track included a quick-attach mechanism and a three-point hitch that allowed it to function as a brush cutter, bulldozer, auger, mower, and more. The Posi-Track had an incredibly low ground pressure of just 1.5 psi, making it one-of-kind on the market.
ASV was key in developing multi-terrain loaders
Working closely with Caterpillar in the late 1990s, ASV used their knowledge of tracked machines to developed the rubber-tracked multi-terrain loader. While similar to the compact track loader in appearance, the MTL can work on extremely delicate surfaces with minimal damage (a throw-back to the original Track Truck ASV pioneered) because of its extremely low ground pressure and innovative suspended undercarriage design.
ASV Equipment
From the Track Truck and its use in keeping skiing trails and snowmobile trails groomed to the unbelievably versatile ASV R-series loaders of today, the ASV product line has truly helped people "Get More Done." Quality machines and easy to find ASV replacement parts have enabled them to remain in use for years for many a satisfied customer. And the facts we can discover make studying the history of heavy equipment manufacturers like ASV is always interesting.
---
In need of the right remanufactured hydraulic drive motor for your ASV compact track loader? Check out the latest in inventory at Texas Final Drive Store.
---