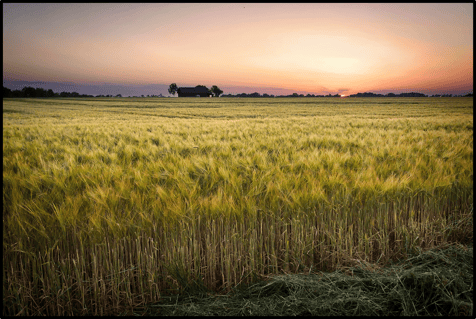 Skid steers have become a fixture on modern farms. With the attachments available today, skid steer loaders have become very versatile and are used for all kinds of different tasks. With their compact size, maneuverability, and power, they have become invaluable for the day-to-day operations of running a farm. When used in an agricultural setting, however, there are some special maintenance challenges that need to be addressed.
Airborne Debris
On the farm, skid steers are exposed to airborne debris such as chaff, silage, and grain dust. This can quickly build up on radiators and oil cooler screens. If not cleaned regularly, you may find your engine overheating. These kinds of debris can also wreak havoc with the filters on your skid steer, which means you may need to check and change them more often than the manufacturer recommends (if you want your equipment running at peak performance). That airborne dust and dirt can also cause problems for electrical connections on your skid steer. The best way to deal with this problem is to use compressed air (not water!) to blow the dust away from these connections.
Corrosion
Another major problem for skid steers in an agricultural work environment is corrosion. Water will always be a source of corrosion. However fertilizer acts as a corrosive agent, too. One quick way to minimize corrosion from exposure to fertilizer is to clean the equipment regularly so that the fertilizer doesn't just sit there. There are also rust protection treatments that can be applied to new equipment that greatly reduces the potential for corrosion. In the case of equipment that has already been damaged, keep in mind that some repairs are possible and corrosion protection still remains an option.
Cleaning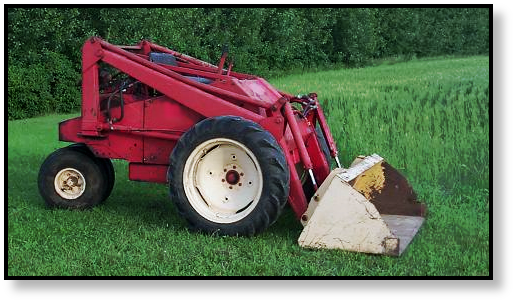 We've mentioned cleaning as an aspect of dealing with airborne debris and corrosion, but its importance really cannot be overemphasized. Your skid steer needs to be cleaned with a pressure washer to remove any build-up of debris that can accelerate wear as well as to rinse off potentially corrosive chemicals like fertilizer.
We've actually seen the main seal of a final drive motor that was displaced and rendered useless because so much dried debris was packed in tightly around it! Compressed air can be used to clean out any dust build-up around electronics or other components that you don't need to get wet. Keep in mind that when your skid steer is clean, it is much easier to spot problems as they start. Fixing problems as they start will save you both time and money in the long haul.
Conclusion
While skid steer loaders are awesome machines to have on the farm, the farming environment isn't always so good for them. Skid steers that work on farms have more trouble with issues that arise from dust build up and a higher susceptibility to corrosion. Because of these and other potential problems, it's important to keep your skid steers clean. These extra steps will keep your skid loader running smoothly for when you need it the most.
---
Texas Final Drive is your partner in providing new or remanufactured final drive hydraulic motors from a single mini-excavator to a fleet of heavy equipment. Call today so we can find the right final drive or hydraulic component for you, or check out our online store to find your O.E.M. manufacturer brand motor now.