If your compact equipment was damaged by floodwaters, here are some tips on how to address the damage.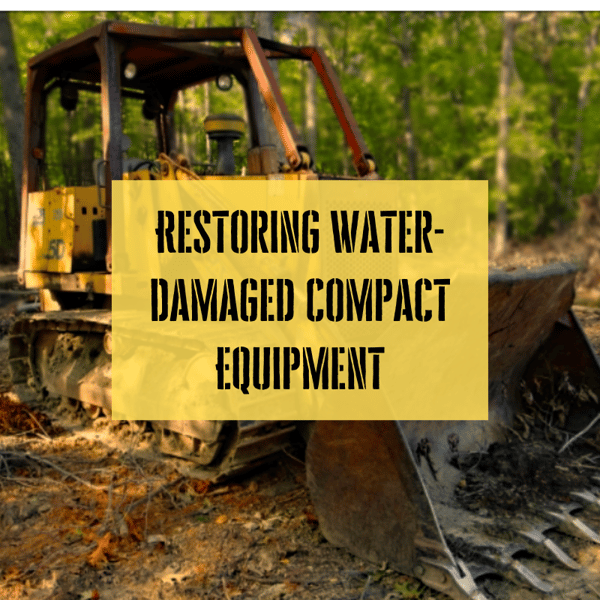 ---
Here are some additional Shop Talk blog posts you might find interesting:
What follows are some tips to help you get your water-damaged compact equipment back in working condition. This is NOT an exhaustive list--we won't talk much about electronics and won't delve into engines or fuel systems. Instead, what follows are some guidelines and ideas to help you safely start restoring your equipment to working condition.
Most Important Rule During Water Damage Restoration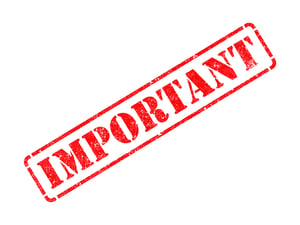 The first and most important rule when evaluating and cleaning your water-damaged equipment is this:
DO NOT START ANY ENGINES
DISCONNECT BATTERY IN CASE OF A SHORT
This prevents you from doing further damage. If you feel like you have to move your machine, remove the drive shafts and tow it. Don't try to run it, even for a short distance. The risk is just not worth it.
Documenting the Damage
Before you start cleaning and disassembling, make sure to document the damage for insurance reporting using both pictures and video. A good starting point for documentation is to clearly indicate water level marks on both your equipment and, for reference, on nearby buildings. Also, make a note if your equipment was sitting at an angle.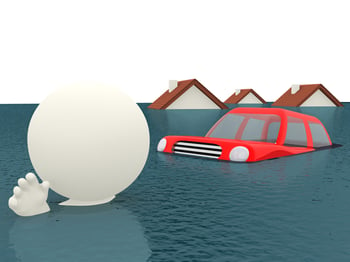 Watch Out for Potential Sewage Issues
Sometimes flood waters bring along harmful bacteria -- harmful enough that it can make us very, very sick. Because of that, it might be a good idea to disinfect some of your equipment. You have to be careful, though, and look for something that won't damage metal parts and cases.
Isopropyl alcohol works well on electronics (in part because it evaporates quickly) and most home disinfectant sprays work well on metal. However, doing a test before going all on will help you make sure you don't damage the paint or finished surfaces.
Draining, Drying, and Debris Removal
Once everything is documented, start removing guards and panels, starting with the ext. It's very likely that they'll contain trapped water and flood debris. They need to be thoroughly cleaned to remove silt, mud, debris, and corrosion. Next, remove the seats, cab mats, and insulation. At a minimum, they need to be rinsed and dried, but some may need to be replaced.
Pulling Electronics
The most we'll say about electronics is this: the electronics in your machine will need to be removed, rinsed off, and cleaned. And as we've already mentioned, isopropyl alcohol works very well for that. Keep in mind that some of the electronics will need to be replaced, which is why their condition needs to be evaluated.
Heavy Cleaning
DO NOT START MACHINE -- Experts suggest removing the drive shafts and towing your equipment to a wash-down pad. Once there, use a pressure washer to purge water, silt, sand, and other floodwater contamination. The longer you leave it, the more of a problem it will become, including corrosion and damage beneath the paint.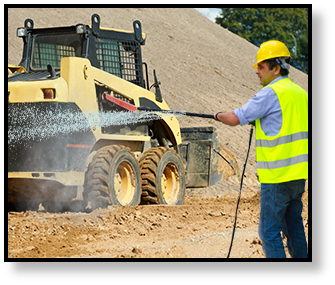 Experts also advise disassembling, cleaning, and inspecting the pinned joints, boom sections, and bearing surfaces that were submerged during the flood. Grease can be used to flush out water and contamination in addition to providing protection against corrosion. That said, these components need to be lubricated after cleaning is finished.
Complete Hydraulic Flush
After you know the electronics are good but before you start moving the machine using its own power, a complete hydraulic circuitry flush is needed to purge the system of water, sludge, air, contaminated fluid, and particulate matter. You'll want to do this if you even have the slightest suspicion that the hydraulic system was compromised. And if it was compromised, taking the time to flush your hydraulic system is going to save you a large amount of money in future downtime and repairs.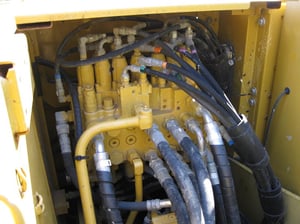 Here's a link to an excellent guide from Hydraulics & Pneumatics and another from Machinery Lubrication on how to do it. Note that you'll need to have plenty of hydraulic fluid and filters on hand.
In addition, we recommend a planetary flush on your final drives. Machinery Lubrication also has an extensive article on why and how this should be done. Much like the hydraulic system, you want to flush out anything that may have made its way into the planetary gearbox.
Additional Resources
Here are some other great resources that we think might help you:
Conclusion
If you have any questions about how to safely get your hydraulics up and running again, feel free to contact us here at Texas Final Drive. We're happy to help!
---
---