Nobody looks forward to purchasing a new final drive. There is usually stress involved because you need to get your machine running again ASAP. This is one time when you really don't want to make a mistake, so here are three simple tips to help you out when shopping for a replacement final drive hydraulic motor.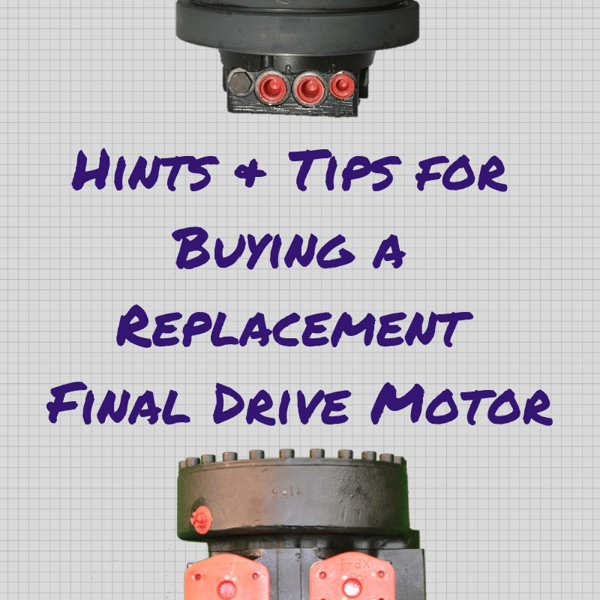 Purchase 2, Not Just 1
Now I know that purchasing two replacement final drive motors sounds like an obvious way for the final drive supplier to make some extra money, but it really isn't. Just hear me out! Your machine requires two working final drive motors to be able to move effectively. All it takes is for one of them to quit functioning and you run into trouble.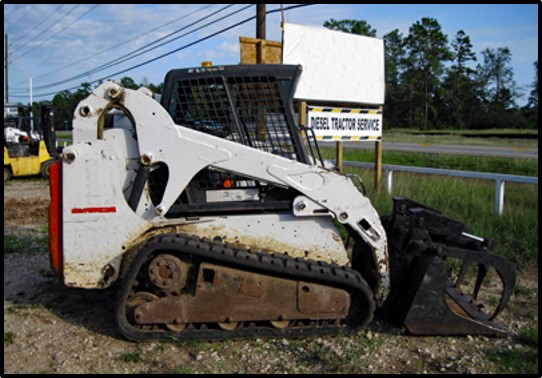 If one final drive goes out and both your final drivers are near the same age, the other is likely to fail soon -- and if you hold on to that machine long enough it will fail. If you already have the correct replacement on hand, you will be able to get the machine running much more quickly than if you have to wait to get a replacement shipped. You also don't have to run the chance that you end up ordering the wrong final drive and experience a further delay while that gets sorted out. And let's face an unpleasant fact: final drive motors aren't going to get cheaper over time unless you happen to be lucky enough to stumble upon some sale prices.
Make Sure It Is Stocked
You may find an awesome price with fast shipping and you are all ready to put in your order -- but make sure they have that final drive in stock before you make that transaction. If it is not in stock, there may be a considerable delay before you receive it.
Even if they offer fast shipping, you'll have to wait for them to get the final drive from their supplier (and they really don't have any control over that. In short, make sure the final drive is actually in stock and ready to ship before you place that order. Calling the final drive dealer just to make sure they have the one you need on hand to ship is an excellent idea!
Check the Details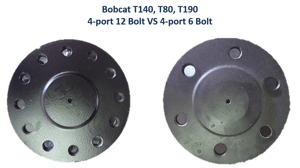 For some final drives (especially Bobcat drives), there can be differences between final drive motors that can be easy to overlook. That's why you want to check the details before you put in an order. Look for things such as how many ports are on the drive (that can help you differentiate between a single-speed and a dual speed) and how many bolt holes are on the flange. If it is a Bobcat final drive, check out the instructions on this page to help you order the correct one.
Conclusion
When it comes time to buy a replacement final drive, take our advice:
Go ahead and buy a replacement for the other side
Make sure the drive you need is in stock before you order it
Check those small details so you can be sure you are ordering the right one
If you follow this advice, it will help you minimize your overall machine downtime and reduce your own stress levels!
---
Texas Final Drive is your partner in providing new or remanufactured final drive hydraulic motors from a single mini-excavator to a fleet of heavy equipment. Call today so we can find the right final drive or hydraulic component for you, or check out our online store to find your O.E.M. manufacturer brand motor now.
---