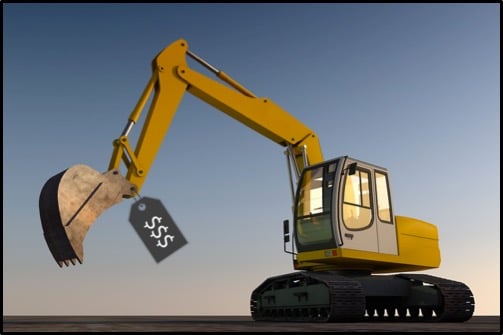 Purchasing used equipment can be far more economical than purchasing a brand new machine. However, a piece of used equipment isn't always worth its price tag. In this Shop Talk Blog post, we'll give you 5 things to look for when inspecting used equipment: signs of overloading, paint jobs, fluid issues, corrosion, and shipping problems. From skid steers to excavators, we've got you covered.
#1: Signs of Abuse and Overloading
A bent arm, boom, or stick may signal that the machine has been overloaded or abused. Dents are very common, but an excessive number of dents might be a bad sign. Remember that overloaded equipment may have hidden damage from issues such as overheating, and will likely wear out more quickly. They can also be hiding major safety issues.
#2: Paint Jobs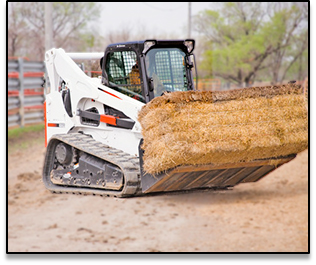 New paint jobs are a standard part of machine refurbishment, but paint can also be used to cover up the multitude of problems. A machine might have a shiny new paint job, but that doesn't mean that it is in good condition. Paint jobs can be used to cover up repairs, cracks, or other kinds of damage. Even if a machine has a new paint job, don't neglect carefully inspecting it for potential issues.
#3: Issues with Fluids
Some potential buyers and appraisers will run a fluid analysis to detect potential issues with the equipment. The seller, however, may change out the fluids to hide potential problems. Don't just assume that fresh fluids indicate a good maintenance history for the machine.
If a machine has been used in extreme temperatures, extremely hot or extremely cold, keep that in mind when purchasing. Machines that have been working in a cold climate usually have thinner fluids; machines that have been operating in a hot climate will have thicker lubricating fluids. For those same machines to operate without damage in normal climate will require the fluids to be flushed and replaced.
#4: Corrosion
Machines that have been working around saltwater or other corrosive environments will show signs of corrosion, which some sellers may cover up with paint. The sheet metal may be rusted through in spots. Door hinges, including those on access doors, are often so corroded that the doors are difficult to open. There may be issues with corroded hydraulic tubing, also -- corrosion doesn't just affect metals. You may want to be wary when purchasing equipment that shows evidence of being used in a corrosive environment.
#5: Shipping Costs
Don't ignore the shipping costs and overhead that may be involved when you purchase a piece of equipment that is not near your location. Large pieces of equipment may have to be disassembled, shipped or transported, and then reassembled on your site. This involves both shipping/transportation costs and labor costs. Consider if a more expensive machine closer to your physical location may be more economical when transportation costs are taken into account.
Conclusion
When shopping for used equipment, watch out for signs of abuse, be aware of potential issues with fluids, watch out for signs of corrosion, and don't forget about shipping issues. There are awesome deals on used equipment out there as long as you know what to look for. Just be careful to inspect the machine before you close the deal!
---
Texas Final Drive is your partner in providing new or remanufactured final drive hydraulic motors from a single mini-excavator to a fleet of heavy equipment. Call today so we can find the right final drive or hydraulic component for you, or check out our online store to find your O.E.M. manufacturer brand motor now.