When it comes to technical advice, the Shop Talk Blog tries to focus on mobile hydraulic equipment such as skid steers, CTLs, and excavators. We do try to cover some topics that are related to hydraulics but not necessarily directly tied to compact equipment. In this blog post, we are doing just that with some examples of interesting places to find hydraulic systems at work.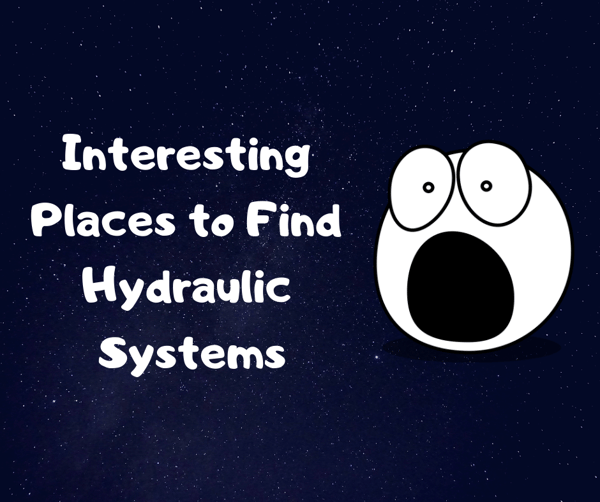 Here are a few other Shop Talk blog posts you might find interesting ...
Amusement Park Rides
Hydraulics machinery isn't all work, you know. There are numerous applications for hydraulics when it comes to amusement parks, too. Many of the world's largest Ferris and observation wheels are powered by hydraulic systems that include LSHT hydraulic motors ( including name brands such as Bosch-Rexroth). Hydraulics are also used in connection with roller coaster brakes so that a safe (and reliable) deceleration can be achieved. Just like hydraulics allows your skid steer to lift and transport heavy loads of soil, they can also be used to lift and transport human beings, too.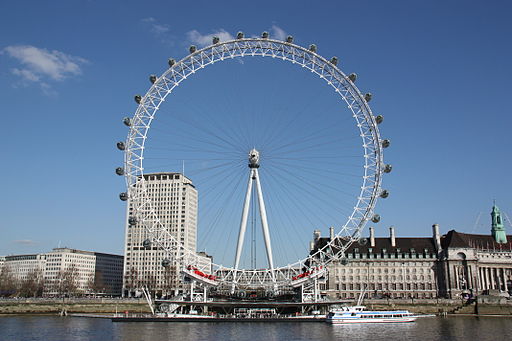 Movie Special Effects
Back in 1976, moviegoers cringed in horror as Jessica Lange's character was held fast in the mighty grip of King Kong. What many viewers didn't realize was that she was actually held fast in the grip of an electrohydraulic system. Had the designers behind that system not been incredibly skilled and experienced, it might have been safer for Ms. Lange to be in King Kong's grip! Hollywood has been using hydraulics to create movie magic since the 1930s, so some of the same technology that powers your compact excavator may also be what makes the movie magic come alive on the screen of your television.
Barking Airplanes
Most people realize that hydraulics are a major part of a modern aircraft, but you may not always recognize those hydraulic systems at work. Now if you've ever ridden on an Airbus plane (namely, the Airbus 320 or 330) then you may have heard a mysterious barking noise that sounds just like a very unhappy large dog.
This mysterious sound is related to one of the components in an aircraft hydraulics system known as the PTU, or power transfer unit. A PTU is responsible for maintaining adequate hydraulic pressure in the system, and that barking noise it makes happens as it cycles on and off. Now your skid steer loader shouldn't be barking (unless you have a canine assistant at work), but if you hear your plane barking just remember its just the hydraulics doing their job.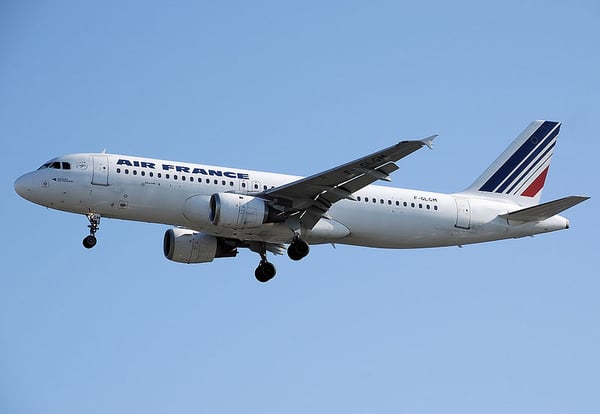 Robotics
Speaking of dogs, you may have seen video footage of Boston Dynamics robot BigDog. The engineers behind this autonomous, all-terrain pack mule makes use of hydraulic actuators to power those legs. Hydraulics are used so often in robotics application like this because they promise a great deal of power in a compact size and make it possible to achieve highly controlled motion. So the next time you crank up your CTL, just remember that the same basic technology could be powering our future robot overlords.
Conclusion
Hydraulics are all around us, from fun things like roller coaster rides to sometimes disturbing things like robots that can open doors. Regardless of where hydraulic systems are found, they are fascinating systems that should be maintained with care.
---
Texas Final Drive is your partner in providing new or remanufactured final drive hydraulic motors from a single mini-excavator to a fleet of heavy equipment. Call today so we can find the right final drive or hydraulic component for you, or check out our online store to find your O.E.M. manufacturer brand motor now.