---

Top Compact Track Loader CASE TR340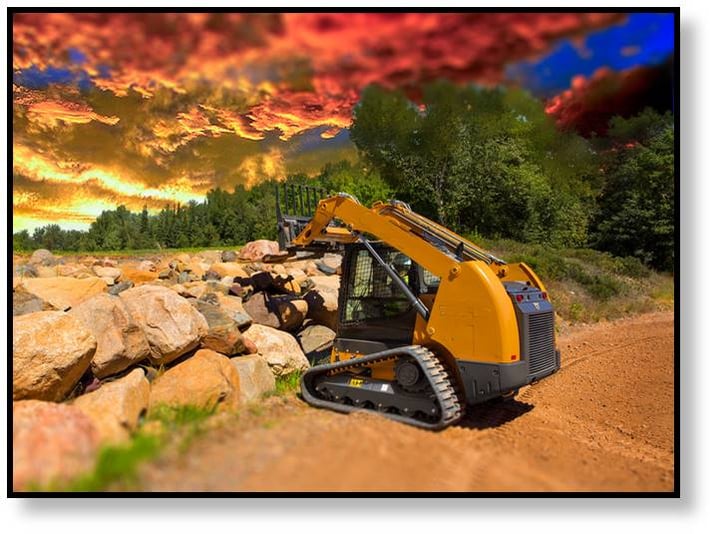 Last year, Equipment Today named the CASE TR340 CTL one of their Contractor's Top 50 New Products. CASE compact track loaders have long been popular because of their quality, reliability, and power. One of the facts of life, however, is that even the best piece of equipment is going to have parts with a limited life span, including final drives. In this blog post, we are going to talk about your options when it comes to replacing a CASE hydraulic final drive motor for a compact track loader.
---
---
When your track drive gives out, things come to a halt. You need to get that CTL up and running as soon as you can, and fortunately there are quite a few options available if you have a CASE. Let's go over the pros and cons for each of these options.
Repairing Your Existing Final Drive
Your first option is to send in your CASE CTL track drive in for repair. In that case, a technician will tear down your motor, find the source of the problem, fix it, and send it back to you. The problem with this approach is that there may be other issues waiting in the wings, so to speak: you may fix one issue, only to have, say, a bearing failure in a few more months. In short, unless they check the final drive for other potential problems you may have a failure just waiting to happen.
Purchasing a New Final Drive
You can also purchase a new track motor from CASE, either through the dealer, direct from the manufacturer, or from a distributor. This is typically expensive, however, and you can run into serious delays if the model you need is not in stock. However, this remains a popular option with many CASE compact track loader owners.
---
Want more information on Mini-Excavators, get your free guide from Texas Final Drive.
---
Rebuilt Final Drives
Another option is purchase a rebuilt final drive or have your current CASE CTL final drive rebuilt. While this is often very economical up front, rebuilt final drives aren't always held to a high standard of quality. You may end up with a travel motor that has some brand-new parts mixed in with parts that are just at the end of their useful life, which could mean additional repair costs or, even worse, another breakdown. When considering a rebuilt final drive, remember to keep the long-term costs in mind.
Reman Final Drives

A third option is to have your final drive remanufactured. While many people use the terms rebuilt and remanufacture interchangeably, they actual refer to processes that are very different.
If you have your final drive remanufactured, that means it is completely torn down, cleaned, and every part inspected. Parts that aren't in excellent condition are replaced or refurbished, and your final drive ends up meeting or even exceeding the original manufacturer's specifications. The result may well be even higher quality than a new final drive at a fraction of the cost. And, as an added plus, this option is considered more environmentally friendly.
You can also purchase remanufactured final drives, again at a fraction of the cost of a new one. However, if you have your own travel drive remanufactured then you know its maintenance and use history, giving your more confidence in the result.
CASE CTL Replacement Options
When one of the track motors on your CASE CTL goes out, remember that you have several options for replacement:
New, from dealer or direct from manufacturer
Repair
Rebuild
Remanufacture
Of these options, a remanufactured final drive hydraulic motor is going to be the best option to replace your final drive for a compact track loader.
---
Are you ready to find the right reman final drive hydraulic motor for your CASE Compact Track Loader? Find it now!